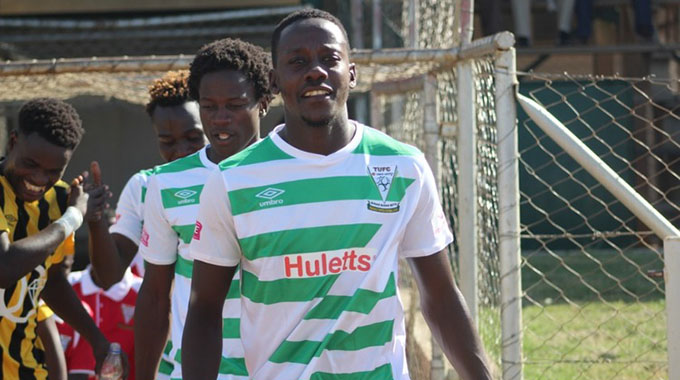 The ManicaPost
Fungayi Munyoro Sports Correspondent
MUTARE born and Triangle FC midfielder Nyasha 'Tito' Chintuli  says he is ready to show his true colours at  the Chiredzi based Sugar Sugar boys.
The 2018 Zifa Eastern region division one soccer star of the year believes his move to Triangle FC is a big step in his dream.
It appears the youngster is settling well at the club, and was at the weekend on top of his game as Triangle drew 2-2 with Manica Diamonds.
Not only does the former Tenax FC player  dream of playing for the national team, he has also set his sights on the 2019 Golden Boot.
"After I was named player of the year last year, I realised it is possible to be on the calendar and I have been working hard ever since then to achieve the target. I hope to win the Golden Boot award, just picking up from where I left while playing Division One football. I am very happy that I'm living my dream. I am  adapting very well to top flight league. The coach is a good . He is giving me confidence.
"I started playing competitive football back in 2012  when I turned out for Tenax FC and over the years, my career has been a roller-coaster and I found my footing this  year," he said.
Chintuli's move to snub Manica Diamonds in favour of Triangle FC  looked awkward. However he explained his decision.
"Going to Chiredzi is a big step for me and I'm really hoping that if I perform  well, and I do my best, I can make it to the bigger clubs abroad and national team. So that's my hope now.
"I'm really happy at the moment, I can't even express my joy because this is what I have been dreaming for, praying for, working hard for and now it is finally here. I just want to thank God and my family for being there for me always and helping me in everything that I do," he said.
Triangle FC will travel all the way to face Highlanders at Barbourfields Stadium on Monday.