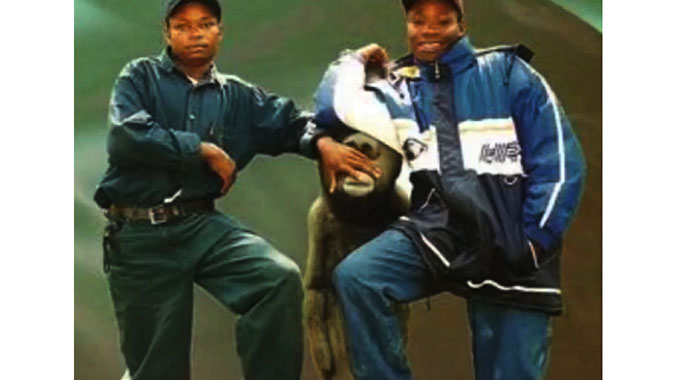 The ManicaPost
Moffat Mungazi Entertainment Correspondent
IF the mega hit "Tina" ushered them as new kids on the music block then "Ndafunga Kaviri" proved that they were no flash in the pan and "Question Mark" was their self-pronouncement as the future face of the industry — their huge potential promised.
This was during the epoch Alick Macheso, the proverbial chick that would grow into a cock, was just getting hatched. Then somewhere along the way to eminence the rising stars dimmed, their disappearance act seeing them vanish from the radar with as surprising peculiarity as they had invaded the scene.
And with naysayers dismissing them as having sunk into oblivion where they would remain trapped for eternity, the forgotten yesteryear "Chera Mwena" hitmakers have a pleasant ace up their sleeves.
R&K African Sounds — the name with a familiar and melodious tune to it if local music was one's staple at the turn of the millennium — are plotting a whirlwind return onto the music landscape.
Announcing their comeback trail, Rangarirai Sagombeto, the lead vocalist and band leader, revealed to The Weekender in an interview recently how much ground they have covered on their forthcoming project to end their near decade-long dormancy on the sidelines.
"The long wait is almost finally over, for we have already been to the studio putting together our new album that is set to herald our much-cherished return into the music limelight. Most of the stuff has already been put together, taken shape and is at an advanced stage of production such that we are nearing completion.
"We have decided to call the album 'Hochekoche' because this is a collective effort between myself and other music forces among whom include such singers and promoters as Suluman Chimbetu, Biggie Chinoperekwei, Joe 'Local' Nyamunokora, Cosmas 'Cossy Rules' Daka, Paul Dengu, Bradley Ncube and Simba Mashava," explained the nasal-voiced Sagombeto.
He added that "Hochekoche" will carry eight tracks, namely "Manjenjenje", "Tsotsi", "Chigaramatombo", "Mudiwa Wangu", "Ndawana Nyasha"; highlighting that it would be ready for public consumption by the end of year at the latest.
The aptly-titled project is set to become R & K African Sounds' fifth career album to their name.
Their other preceding studio efforts are "Dama Rakanaka" (1999) off which the timeless track "Tina" was lifted; "Raramo" (2000) which carried the sequel "Ndafunga Kaviri" and "Mhemberero" (2006) which had the runaway chartbuster "Question Mark". "Kamusambo" was their last release in 2010. Other popular tracks from the group, which had by now grown Y2K compliant, included "Christmas Paruzevha", "Parwendo" and "Komuredhi".
In the intervening period between then and now, Sagombeto went solo and released "Kuti Zvityise" around 2012 with Shasharune Express.
Attributing their silence to other personal and business commitments, Sagombeto is upbeat that "Hochekoche" is set to firmly thrust them into the contemporary music discourse again.
"It has to be categorically stated that we are still very much around and have been following music with keen interest. We relish strumming our stuff again with fervent pleasure. As such, we are already gathering pace to embark on tours and hold live performances around the country in order to promote, market and distribute our forthcoming album," the Rusape-bred singer said.
In another shot at collaborations — which quintessentially reflects the spirit alluded to in the album's title — R & K African Sounds are lining up a duet with Obert Chari, the music brains behind the chart-topping scorcher "Mebho".
With the other half of the once popular band — Kelvin Chikore, who is now based in Cape Town, South Africa — set to feature on the project, Sagombeto is convinced that they are yet to reach the peak of their powers and still have what it takes to make good music.
But will "Hochekoche" echo with the same thunder as that of the sing-along "Tina" and be a booming announcement of R & K African Sounds' roaring return onto the music scene?