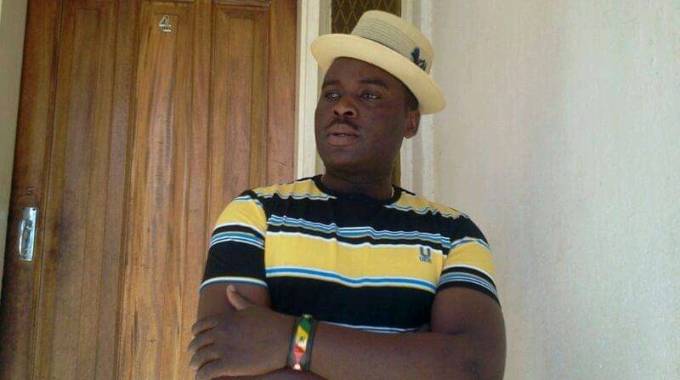 The ManicaPost
Sports Reporter
SOCIALITE and businessman, Aaron 'Chief' Mubaiwa, has donated a soccer kit to ambitious Zimunya Stars Football Club.
The team, which is based in the Mutare peri-urban of Zimunya, is affiliated to ZIFA Manicaland Division Two and is gunning for Premiership promotion in the next five years.
Formed this year, the team draws its players from Zimunya, Gombakomba, Muradzikwa, Chitakatira and Rowa.
Mubaiwa said he decided to donate the soccer kit to the club as a way of giving back to the community.
"I am proud to be associated with Zimunya Stars FC because I grew up in the area. There is abundant talent which needs tapping into and support. It is our duty to help in identifying talent in areas viewed as marginalised. With the necessary support and grooming, the youngsters can go far.
"We also want to use sport as a tool to fight drug abuse among youths. It is said an idle mind is the devil's workshop, and through sports, we want to take the youths off the streets so that they can decently earn a living from their God-given talents. Who knows, the next big name in sports might come from Zimunya," said Mubaiwa.
Besides sponsoring the recently established Zimunya Stars FC, Mubaiwa also bankrolls the annual Aaron 'Chief' Mubaiwa Soccer Tournament, which has been growing in leaps and bounds over the past few years.
Having started as a schools tournament, the event now encompasses community teams.
Zimunya High School are the defending champions of the tournament.
"Businesspeople have a role to play to support the dreams of emerging stars in different sporting disciplines. If we all pool our resources and support our youngsters, Zimbabwe will reclaim its place as one of Southern Africa's sporting giants," he said.
Zimunya Stars team manager and administrator, Nuro Sithole, hailed Mubaiwa for donating to the club.
"The donation is a great boost to our ambitious plans. The youngsters have the zeal to put Zimunya on the sporting map through their skills. They are also a disciplined lot and Premiership promotion is our ultimate goal. We have set ourselves targets and nothing will stop us from achieving them.
"We want to be among the top clubs in the country, and we will do everything possible to achieve that feat. We know that running a community team is not a stroll in the park, but with the right attitude, we will make it. We are calling on all those who trace their roots to Zimunya to also come on board and support this noble cause," said Sithole.