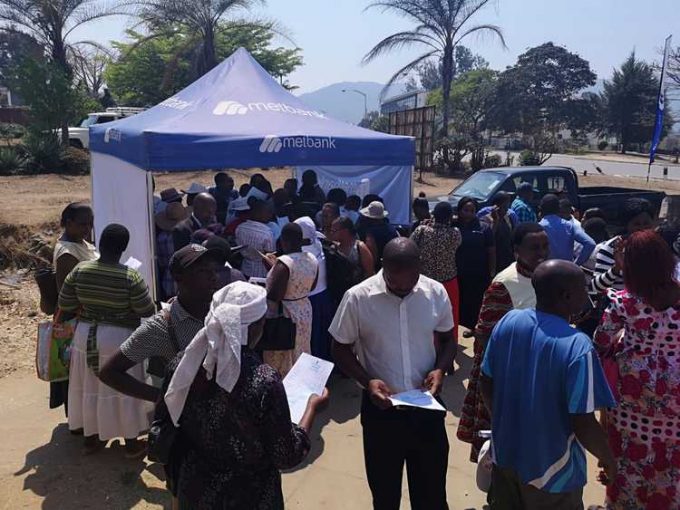 The ManicaPost
Wimbainashe Zhakata Mutare Correspondent
BUSINESSES in Mutare can now access affordable loans of up to $100 000 on zero deposit, thanks to an initiative recently launched by Metbank in collaboration with the Federation Investment Entrepreneurship Fund (FIEF).
The initiative, the first of its kind, was launched in Mutare at Courtauld Theatre recently and is targeted at benefiting Small to Medium Enterprises (SME), co-operatives, co-operative members, companies, entrepreneurs, individuals and any other entities with business interests in alleviating poverty and improving the standards of living especially in Manicaland province.
FIEF is a brain child of Manicaland informal traders' leaders under the Zimbabwe National Co-operative Federation.
In an interview, national president of Zimbabwe National Co-operative Federation, Mr Mike Duru hailed the launch saying it was a very important day for Manicaland province since FIEF and Metbank had started a new thing in the nation.
"This is a very important day for us as the Zimbabwe National Co-operative Federation in the sense that we are launching a service and credit guarantee for the first time. Our members are going to benefit immensely and they are the people doing business to improve the standards of living," he said.
Mr Duru also linked this initiative to President Emmerson Mnangagwa's "Zimbabwe is open for business" concept saying it motivated people doing business to propel the nation towards fulfilling the vision of being a middle-class economy by 2030.
"We are responding to Government's mantra "Zimbabwe is open for business" through targeting people with businesses and helping them to excel by proving zero deposit loans through Met bank.
"In the vision 2030 we are talking of a medium economy in Zimbabwe where we want everyone to afford a good life and be able to send children to school as well as put food on the table," said Mr Duru.
Metbank division director-consumer banking for Manicaland, Mrs Sarah Tembedza said that it was a great honour and privilege to be part of the great initiative, which was launched for the first time against a background in which many people had lost hopes of ever securing funding for businesses.
"We are here to assist them," she said.
Meanwhile, Mr Duru also revealed that before FIEF came up with this initiative they embarked on a research around the province and discovered that that people in Mutare had a lot of skills but lacked funding.
"We focussed this research on people around Sakubva who were talking about their unfulfilled desire to secure loans at low interest rates. This is why we are giving them affordable loans, which start from as little as $300 to $100 000," he said.
Mr Duru said they were offering loans even to those who were just starting their businesses.