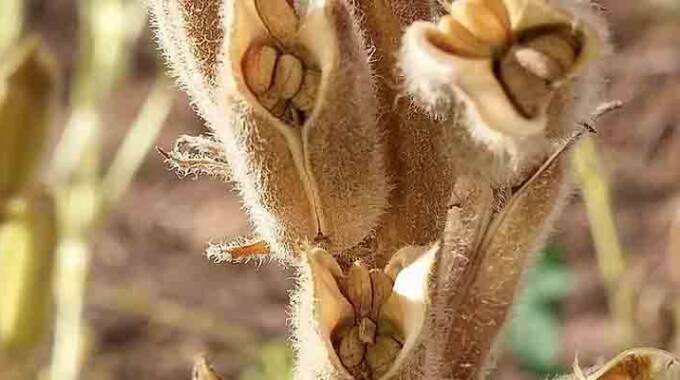 The ManicaPost
Ray Bande
Senior Reporter
FOR Mr Gondai Simango of Checheche, Chipinge, yesteryears' cotton earnings would far exceed his expectations.
The Presidential Input Scheme introduced in 2015, plus a good producer price, ensured that he had huge rewards.
Mr Simango sent his five children to school, three of them up to university level, through cotton production.
He also managed to acquire a three-tonne truck to provide transport services to other villagers.
In a recent interview, Mr Simango said: "This is what we grew up seeing in our community. I never expected that proceeds from cotton farming would make it possible for me to provide for my family.
"I managed to send all my children to boarding schools, three of them up to university level. They had a comfortable upbringing through cotton farming."
Indeed, families in Chipinge were raised, livestock bought, houses built and farming equipment bought from proceeds of cotton production.
This was from the early 1980s until the late 1990s when the Lowveld was a leading cotton producer.
Sadly, that is not the case anymore.
Cotton producing areas in Zimbabwe include the central and north- western parts of the country in Midlands Province, covering areas in Gokwe South and Gokwe North; the northern parts of the country in Mashonaland Central Province around Muzarabani, Mahuwe and Mushumbi; the south-eastern parts of the country in Manicaland and Masvingo provinces, covering areas around Checheche, Mwenezi and Chiredzi; as well as Binga in the Zambezi Valley of Matabeleland North Province.
Cotton is a major source of income for rural communities in these areas.
The crop is usually grown under contract farming arrangements where contractors supply production inputs (seed, fertilisers and chemicals) to farmers on loan.
After harvesting, the contractor buys the cotton, deducts the costs of the inputs and pays the contract farmer the remaining balance.
Some farmers find themselves stuck in huge debts as the money they would have earned from selling their crop is not enough to fund their next crop production, thus relegating them to mere labourers.
In an interview on the decline of cotton production in Checheche and Chisumbanje areas, national organising secretary for the Cotton Council of Zimbabwe, Mr Thulani Thondlana said cotton production is fast deteriorating due to the cost of production versus profit.
"It is no longer viable to grow cotton as its price does not allow one to get back to the fields.
"Secondly, it is taking time for farmers to get paid after delivering their cotton at the various buying points. Most farmers have now switched to sesame farming as it is fetching higher prices than cotton. This past season, sesame was going for between US$1 and US$1.25 per kilogramme, while cotton was at US$0.46c."
According to Mr Thondlana, more than 50 percent of the farmers in the Lowveld have reduced their hacterage to accommodate sesame.
Sesame seeds are a good source of healthy fats, protein, B vitamins, minerals, fibre, antioxidants, and other beneficial plant compounds.
Regularly eating substantial portions of these seeds — not just an occasional sprinkling on a burger bun — may aid blood sugar control, combat arthritis pain, and lower cholesterol.
Sesame seeds are a good source of antioxidants and they are rich in micro nutrients like calcium, iron and vitamin E.
They also help in improved male and female fertility.
In proffering possible solutions to see cotton regain its white gold status, Mr Thondlana said: "Opening up the market is crucial. If you look at the current system, it favours one company, yet it is failing to absorb the crop. Levelling the playing field will make the sub-sector competitive.
"If you check on the market, maize seed is readily available in several shops, but you don't find cotton seed like that. That monopolistic system should be removed.
"It would also be prudent to bring back the credit scheme. The contract system is killing the industry as farmers are bound to sell all their produce to one buyer, even though the prices are not favourable.
"Long back, farmers had access to credits and after paying them back, farmers were allowed to sell their surplus to the highest bidder. This made the market competitive," said Mr Thondlana.
After slumping to a two-decade low of 28 000 tonnes in 2015, cotton production has been on a rebound due to Government's intervention through the Presidential Input Support Scheme which provides free seed, fertilisers and chemicals.
The State-assisted programme brought new hope for farmers.
As a result,cotton output has been increasing. Cotton is one of Zimbabwe's major cash crops and contributes significantly to economic growth and improved livelihoods among growers.