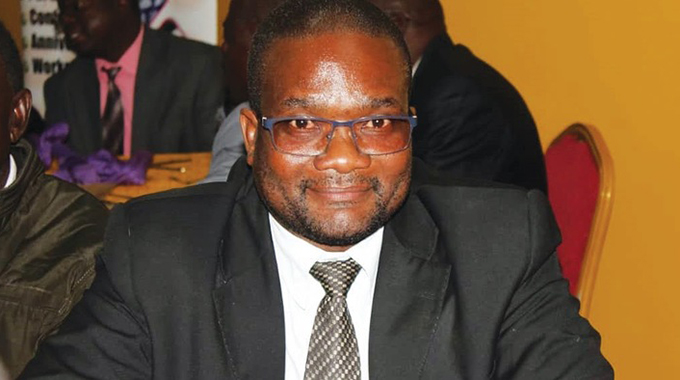 The ManicaPost
Lovemore Kadzura Rusape Correspondent
RUSAPE Town Council (RTC) has received a major operational boost after being allocated $6,9 million under the devolution programme for the provision of clean water in Magamba suburb.
Rusape town secretary Mr Solomon Gabaza advised a full council meeting – following a written request for council's 2020 anticipated commitments by the Rusape Residents Trust (RRT) last week – that the money will be used to rectify past mistakes in Magamba.
Magamba has been a problem child since council in the early 2000 parcelled out unserviced stands and gave residents the green light to construct houses.
The value of the ring-fenced funds was eventually eroded by inflation in 2008 leaving council grappling with huge costs to meet the residents' demands for standardised civic facilities like piped water, sewer, trafficable roads and street-lighting, among others.
Magamba has high, low and medium density sections and barely 500 houses are connected to water.
"Rusape has been allocated $6, 9 million as of (last) Monday under the devolution programme. We need to utilise these funds effectively and come up with something tangible for our residents. We need to do projects that benefit the community, and our main target is the provision of water for Magamba residents.
"We cannot purchase vehicles and other equipment using these funds when our residents have no access to potable water in their homes, which is a basic necessity of life," said Mr Gabaza.
Rusape needs to construct a 23-kilometre water network in Magamba, and has only funded four kilometres to date.
Though the $6,9 millin may not be enough to install the required water network, expectations are that it will go a long way in actualising the residents' dream for safe drinking water.
"We will obviously have to top-up with our own resources because this has been on the cards for a long time. We used some funds under the programme for 2019 to resurface the Nyanga Road-Castle Base stretch of road which has been in a very bad state for a long time. We also purchased a brand new pick-up truck which we intend to modify into an ambulance," said Mr Gabaza.
RTC operates three clinics that rely on a ramshackle ambulance.
RRT chairperson Mr Portifer Guta said council should put finality to Magamba issues as the suburb cannot continue to grow without water, sewer, roads, public and street lights, among other basic social infrastructure and services.
"It is the duty of council to ensure the provision of not only water, sewer and trafficable roads in Magamba, but also schools and health facilities to service the area," said Mr Guta.
The new dispensation has been rolling out a number of capital-intensive projects and also released millions of dollars to both urban and rural councils under the devolution programme.