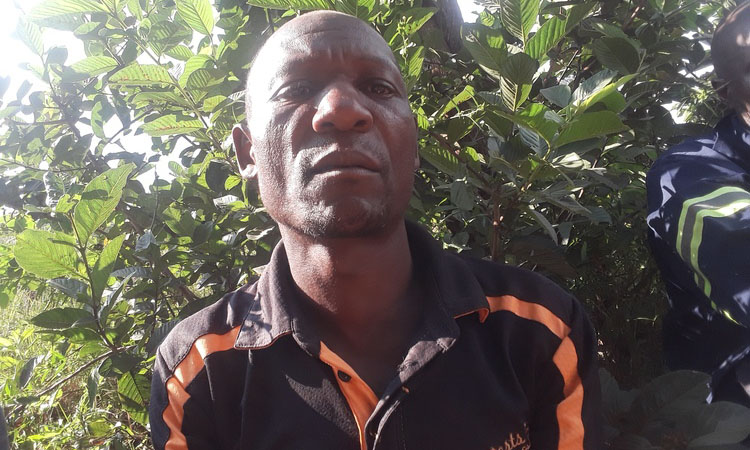 The ManicaPost
Nyore Madzianike Senior Weekender Reporter
A HONDE Valley man, who is being troubled by the avenging spirits of people he murdered for ritual purposes together with 11 accomplices, has opened up on how the ruthless gang trailed unsuspecting victims whose body parts they sold to four businessmen in the area.
Jacob Muranganwa of Chipupuri Village under Chief Mutasa confessed to partaking in the killings that ravaged the Honde Valley community for years.
The 47-year-old who said he was now experiencing hell-on-earth told The Weekender how he teamed up with 11 other members of his gang to kill Noah Sadock Muranganwa (14), who was on his way home from school sometime in May 2011.
He revealed the names of his gang members and the four businessmen who bought the body parts.
Chronicling how they killed and stripped the 14-year-old victim, who also happens to be his nephew, of his body parts Jacob said:
"We were drinking beer at Makunike Business Centre when four businessmen approached us saying they were looking for people who could kill a woman and strip her of her body parts. We then agreed," he said.
Jacob said they were each promised $100 for supplying body parts.
He said on May 20, 2011 Sadock was send back from school for non-payment of school fees and while walking back home he then met with one of the businessmen.
"The businessman then promised to pay him school fees and invited him to his grinding meal. It was at the grinding meal that the businessman offered him sadza with fish. The sadza was then spiked with Maragada pills. The boy got into a deep slumber and we were immediately summoned to kill him," he said.
Jacob said one of his gang members struck the boy with a hammer on his head while he was asleep.
"The four businessmen shared the boy's body parts with one taking his tongue and some blood, the other one took his brains and some blood, one took teeth and blood while the other one took his privates. We then stashed the body in a plastic bag and placed him in a fridge in one of the businessmen's shop," he said.
Jacob said they kept the body in the fridge for four days before they started performing some ritual ceremonies at night. He said they were all ordered to strip naked and carry the boy's body to his parent's homestead where they had agreed to hang it in a tree at night.
The self-confessing ritual killer said he was tasked to hang the body upon arrival at the boy's parents' homestead.
"Sadock's body was found dangling from the tree the following day and police were called. I was also tasked to remove the body from the tree. His trousers mysteriously started to fell and I was quick to reposition it in a bid to cover-up for the missing body parts," he said.
Jacob's confessions came barely a fortnight after another man only identified as Magwindiri from the same area was found dead with missing body parts.
Magwindiri's body was found on the banks on Honde River.
Chipupuri village head, Mr Jonah Duri, expressed concern over the increasing ritual murders in his area. He said law enforcement agencies must act quickly to stop the menace.
"Of concern is the fact that no arrests have been made despite the police having been seized with the matter. This man is confessing and is vividly narrating what transpired but no action has been taken by the police. Chief Mutasa was also seized with the matter but nothing has happened.  It is still dragging hence the killings are continuing in our area," he said.
Village head Munyuku, who was first seized with the matter, also expressed concern over the manner the police were handling complaints of murder cases from his area.
He said villagers were living in fear.
"I think someone is sleeping on duty. The police should have acted on this one especially when someone confesses to have taken a leading role in the murders. He is giving us clues and leads which can be used to investigate these unsolved cases," he said.
The late Sadock's father, Mr James Muranganwa, said he was looking forward to exhumation of his son's body for proper burial.
"We thought my son had hanged himself but after these confessions I am looking forward to an exhumation of his body and grant him a proper burial. We are also worried as to why the police have not made any arrests basing on the confessions of this man," he said.