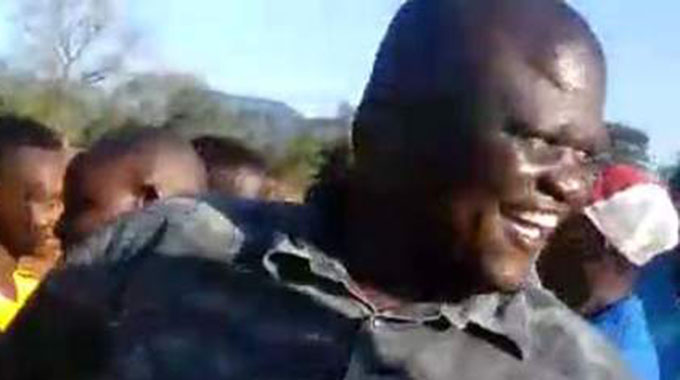 The ManicaPost
Freedom Mutanda Sports Correspondent
AMBITIOUS local soccer outfit, Real Mutare, pulled a surprise and came out tops in the exhilarating Marwa soccer tournament after they out-played Ratleshoek FC in the finals at New Year's Eve in Chipinge.
The tournament which saw soccer legends, Lloyd Mutasa and Alois Bunjira attending, drew thousands of villagers from all walks of life.
Gibson Marwa, in an interview, revealed that it has always been his wish to have a team from Chipinge in the Castle Lager Premier Soccer League.
"I always wish to see at least one team in the top flight league and I believe that grassroots soccer development is the way to go.
"We failed to hold the 2016 jamboree due to logistical problems but I have seen raw talent here which scouts have identified," said Marwa.
This year's tournament saw 30 teams grouped into 10 pots of three. After the first round, 16 teams qualified and battled it out in the quarter final berth.
"After the second round, we had Musapingura Warriors, Real Mutare, Ratings, Black Eagles, Eastern Stars, Ratelshoek, Zona and Caps Tonhorai," the tournament's Farai Chijokwe said.
The game between Ratings and Eastern Stars was the pick of the quarter finals and it ended with a narrow one-goal victory for the former. On the other hand, Real Mutare bundled Black Eagles out of the tourney after a penalty shootout. Ratelshoek had the better of Zona which had outmuscled the hosts, Mutema FC. Musapingura Warriors won a penalty lottery against Caps Tonhorai.
Real Mutare prevailed over the Division one-bound Rating through the dreaded penalty shoot-out. Ratelshoek, in a battle of the Tangandas, won 1-0 and proceeded to the finals which were held at the Mutema School football ground in the back drop of a heavy downpour.
The match itself was a cliff hanger although Real Mutare brought the house down through purposeful football punctuated by crisp passing and good off the ball runs. In the 11th minute, Real Mutare scored after a long pass from the midfield before Liberty Mutumwa got past a number of Ratelshoek players and slotted the ball home. Ratelshoek players tried their best to find the equaliser through some purposeful play, but their best was not good enough.
20-year-old Real Mutare skipper, Redeem Mashata was the player of the tournament while the goalkeeper of the competition was Tonderai Simango from Ratelshoek. Spencer Makoni grabbed the top goal scorer gong.
For winning the Marwa gala, Real Mutare were awarded a trophy, US$500 and $300 Ecocash. Ratelshoek received US$400 and $300 Ecocash.
Ratings received US$300 and $300 Ecocash. Musapingura were given US$200 and $300 Ecocash. Each team received $300 for participating in the tournament.
"We used close to US$50 000 for this tournament. My aim is to make it a national event," added Marwa.