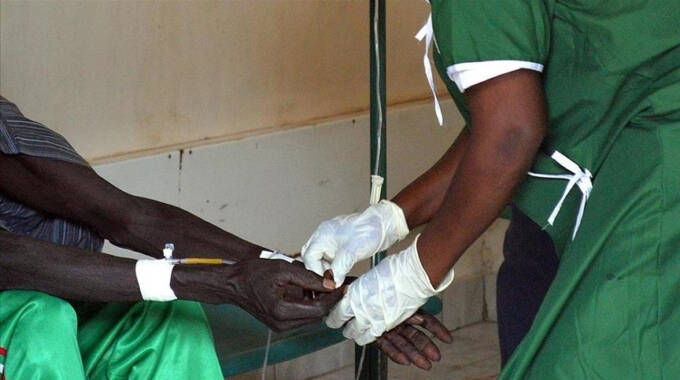 The ManicaPost
TendaiGukutikwa
Health Reporter
THE provincial cholera secretariat, a new body that will oversee the implementation of the national strategy to eradicate cholera in Manicaland has been established, The Civil Protection Unit (CPU) has revealed.
The provincial secretariat is co-chaired by acting Manicaland Provincial Director (Local Government Services and Administration), Mr John Misi and Provincial Medical Director, Dr Munyaradzi Mukuzunga.
In an interview on Tuesday, Mr Misi said the secretariat mirrors the national cholera secretariat that specifically looks at the target set by President Mnangagwa and Government that the water-borne disease should be eliminated within the next 10 years.
"The secretariat has the mandate to design and implement activities that aim to reduce the impact of cholera as a sanitation-related disease through coming up with activities that are directed at mitigating cholera.
"We are committed to achieving Vision 2030, which includes eliminating cholera from our country. We have suffered from cholera outbreaks many times and lost many lives, so the secretariat will work as a sub-committee of the CPU to address this issue," he said.
Mr Misi said the secretariat will mobilise resources and conduct awareness programmes to involve communities in the fight against cholera.
"The secretariat will fundraise and come up with awareness programmes so that communities will participate in eradicating cholera. Cholera is all about behaviour change, and the secretariat will coordinate various stakeholders' efforts and monitor the progress of the interventions aimed at eliminating the disease.
"As CPU, we are encouraging behaviour change. We encourage everyone to always wash their hands as this is critical in the cholera fight," he said.
Mr Misi said they have also established district cholera secretariat in every district. These are co-chaired by the district development coordinators (DDCs) and district medical officers (DMOs).
The cholera outbreak in Buhera and Mutare rural districts has prompted a swift response from the authorities.
"Maize and relish has been availed at four treatment centres in Mutare Rural, which are Mavisa, Zvipiripiri, Chiadzwa and Odzi. The same help was also extended to all 12 treatment centres in Buhera District. CPU is working together with the Ministry of Health and Child Care to combat the cholera pandemic," he said.
In Buhera, cholera treatment centres were established at Gunura, Birchenough, Chipondamidzi, Mutepfe, Chapanduka, Zangama, Mudawose, Betera, Mudanda, Chiweshe, Murambinda Mission Hospital and Bangure.
Mr Misi said the Presidential Borehole Scheme which is ensuring that there is safe and clean water for everyone across the country is complementing their efforts.
"As part of Government's efforts to ensure safe water for everyone, the Presidential Borehole Drilling Scheme is being implemented in the affected areas. We are grateful to Government for making this possible. This has greatly improved the water situation in Buhera, thereby helping in the fight against cholera," he said.
According to the daily cholera situational report released by the Health Ministry on Tuesday, Manicaland had recorded 25 confirmed cholera deaths and 76 suspected cholera deaths since the inception of the first cholera outbreak on February 12.
As of November 14, 56 cases were hospitalised in Manicaland, with 19 in Buhera, 20 in Mutare rural, 13 in Mutare city, three in Chipinge and one in Chimanimani.
The province had 3 145 cumulative suspected cases, 745 cumulative culture confirmed cases and 2 988 recovered cases since February 12.