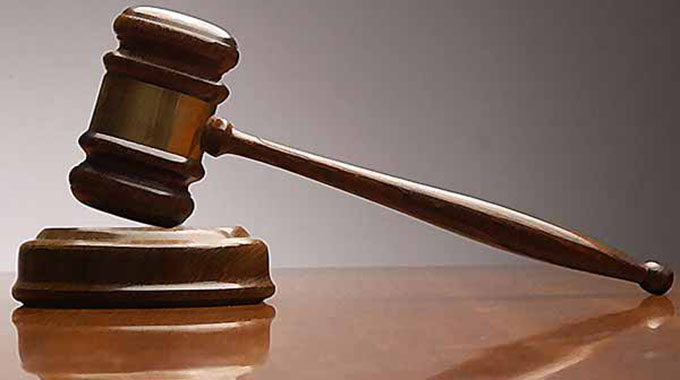 The ManicaPost
Tendai Gukutikwa
Weekender Correspondent
A MUTARE polygamist physically attacked his wife after she had refused to accommodate his concubine.
Onai Katai (28) was convicted on his own guilty plea for domestic violence charges when he appeared in court last Saturday and was slapped with a five-month jail term for committing the crime.
However, two months were suspended on condition of good behaviour. The remaining three months were also suspended on condition that he commits 70 hours of community service at Mutare Magistrates' Court.
Magistrate, Miss Prisca Manhibi presided over the matter, while Mr Nyasha Mukonyora represented the State.
Katai admitted that on May 31, his wife, Melody Nyakambana, arrived home to find him in the company of another woman.
"Nyakambana confronted Katai about it and he informed her that he was marrying a second wife. A dispute ensued over the issue.
"Katai attacked Nyakambana with fists and also head-butted her, resulting in her bleeding. The latter managed to escape and made a police report," said Mr Mukonyora.
Meanwhile, another Mutare man, Zacharia Makwarimba, appeared in court for allegedly assaulting his wife, Regina Arifandika, following a dispute over his intention to marry a second wife.
He appeared before Miss Manhibi and pleaded not guilty.
Arifandika returned home on June 2 but was refused access to the family house by her husband.
Makwarimba told her that he had married another wife during her absence.
An argument ensued and Makwarimba plucked braids from Arifandika's head and assaulted her with a wooden log.
The latter sustained serious injuries all over her body.
The matter was adjourned to June 22 for trial.