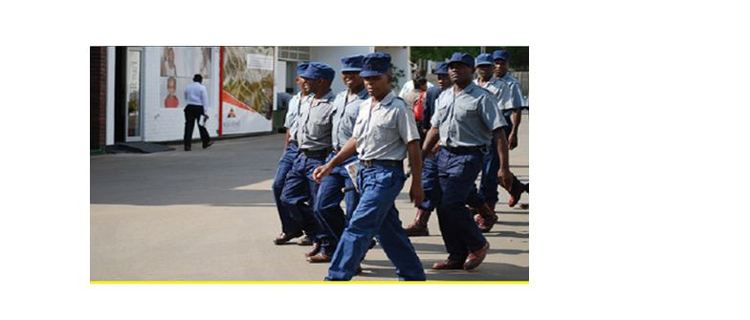 The ManicaPost
One of the best things that happen in our reading lives is this column that your favourite paper brings you. We all remember that crime is a reality and criminals are often lurking somewhere within our environs ready to pounce on us each time we lapse into moments of care-freeness.
This brings me to agree with one concerned citizen who likened crime to a disease that one cannot just wish away. We certainly have to take positive action either for the purpose of preventing it or curing it.
The Zimbabwe Republic Police a few months back formed the ZRP Patrol Unit which was officially launched in Manicaland Province by the Officer Commanding Police Manicaland Province Senior Assistant Commissioner Kupara on April 2018.
Many of you have thereafter seen members of the police either on static or mobile surveillance of our neighbourhood, that is, work places and residence, places of entertainment or some other functions organized for various purposes.
While the public response and appreciation noted at the time of the launch is quite commendable, we realize there is need to upraise each other on how to make optimum use of such police presence and heightened visibility.
Let us take note that police visibility enables citizens to achieve any or all of the following:-
To deter criminals harbouring the thought of committing crime at any given moment or place.
To provide easy access to information pertaining to crime matters.
To provide prompt immediate police service e.g. where there is need to arrest a person or recover property.
To provide the police with latest developments on crime trends and patterns-including criminals that have shifted into your locality.
We should therefore think of how the police we see near us can be of help in order to improve security at our places whilst at the same figuring out how we in turn  can be of help to them to achieve the same purpose.
This means, the policeman and woman next to you should not be left alone because you are the reason for their presence.
Some practices to develop include the following:-
engaging the police in conversation whenever they appear or pass through during their daily routine.
updating them on cases of interest you feel could have escaped their attention but which can be helpful in monitoring behavioral patterns likely to turn criminal.
It is also important to take note of some of the useful don'ts  which include among others:-
not to distract the police in unnecessary casual talk whether on purpose or inadvertently.
not to play decoy on unsuspecting victims for criminals.
not to frustrate police efforts through annoying behaviour, cheering persons engaged in frays with the police or such other unfriendly behaviour.
We hope these few tips will greatly enhance our cooperation and utilise the police details at our service in our community.
Inserted By         :  ZRP Manicaland Press and Public Relations