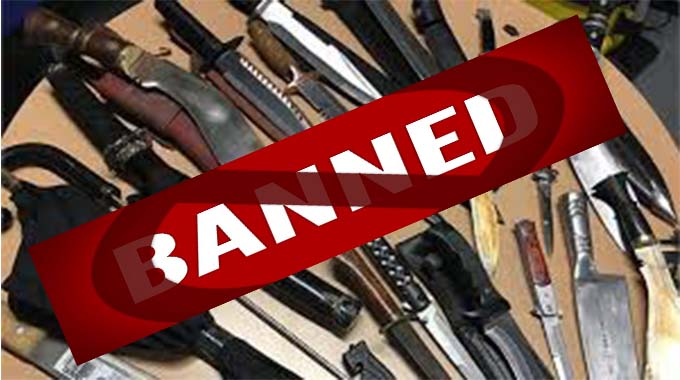 The ManicaPost
Prayer Muronzerei
Post Reporter
POLICE in Mutare Rural District have banned the carrying of dangerous weapons in public for the next three months.
The ban is with effect from June 15 to September 15, 2021.
In a statement, the acting Officer Commanding Mutare Rural District, Superintendent Phillip Nyateka, said the move is aimed at curbing violence.
The weapons which are banned include catapults, axes, machetes, knives, knobkerries, swords and daggers.
The areas which are being regulated include those bounded by Save River in the south west, Singwizi River in the west, Odzi River in the north, the Mozambican border in the east and Murare River in the southern direction.
"I, Superintendent Phillip Nyateka, hereby issue an order in terms of Section 4 of the Maintenance of Peace and Order Act, Chapter 11.23 prohibit the carrying of catapults, axes, knives, knobkerries, swords and daggers and any traditional weapon whatsoever that is likely to occasion public disorder or breach of peace.
"I hereby issue an order prohibiting the carrying of such weapons in the areas mentioned under Mutare Rural District," reads the statement.