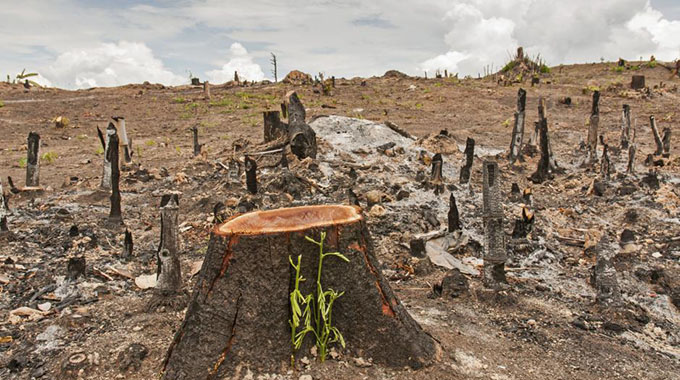 The ManicaPost
Kudakwashe Chidziya Post Correspondent
MORE than 1 000 households living at Redwing mine have posed a serious threat to the surrounding environment as they are cutting firewood from the nearby forest following the disconnection of power to the mine by Zesa two months ago.
The Penhalonga-based mine was cut off after failing to pay a debt of $3 million to the power utility.
As a result, the employees living in the company's compound and their families have had to resort to firewood as an alternative source of power.
In an interview, national tree ambassador Mr Never Bonde bemoaned the rampant cutting of trees which he said were contributing to the harsh effects of climate change in the province.
"Redwing mine area is on the verge of becoming bare considering the uncontrolled deforestation taking place. Cutting of trees must be brought to an immediate halt as it has far reaching consequences for the environment.
"About 1 000 households at Redwing mine now depend on firewood and you can imagine the rate at which trees are being cut and the possible outcome. This is posing an environmental hazard not only for Penhalonga but for Manicaland as a Province," he said.
Mr Bonde said deforestation leads to climate change, poor rainfall patterns which will compromise the agricultural yields.
Mr Bonde also gave recommendations on how to deal with deforestation.
He urged companies to come up alternative sources of energy.
"Mining companies should consider alternative use of energy sources as back up to electricity like solar and people must constantly be engaged on the long term impact of deforestation," he said.
Employees who spoke to The Manica Post on condition ofanonymity said they had no choice but to cut down trees as they could not afford other sources of energy.
"It is very true that we are cutting trees but we have no choice, we have no electricity, gas is very expensive so firewood is our source of energy.
"The company is not paying us well and we are operating on two weeks shifts," said the employee.