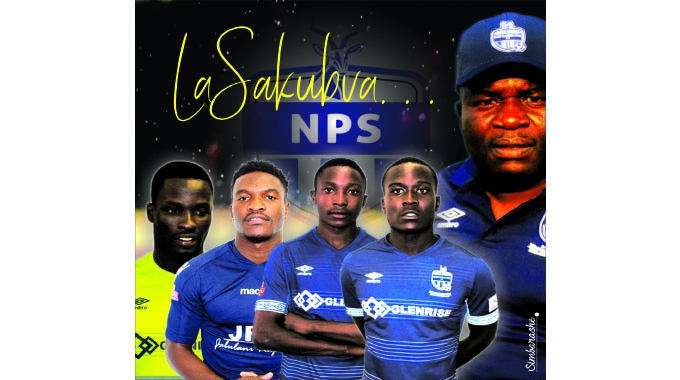 The ManicaPost
Moffat Mungazi Sports Correspondent
THERE must be something Ngezi Platinum Stars hold dear and special about football talent from Mutare if their business on the transfer market during the off-season is anything to go. Of the dozen players the Mhondoro miners signed in preparation for the delayed campaign, a quarter of them hail from the diamond-mining city.
Forwards Nyasha Chintuli, Anelka Chivandire and Tendai Matindife as well as goalkeeper Chang Mariyoni are among the 12 new arrivals unveiled at Madamburo as they seek to take that next step to a podium finish. Interestingly, all four are La Sakubva junior football graduands.Although Ngezi Platinum Stars have won the domestic game's premier knockout competition – the Chibuku Super Cup – a league championship has remained elusive. The closest they have come to landing local football's biggest prize was as runners-up to FC Platinum in the 2018 marathon.
Their insatiable appetite for glory has seen them change coaches, with Rodwell Dhlakama now in the hot seat and superintending over that massive recruitment. But the ambitious Premiership side's story seems incomplete without a touch of romance with Manicaland. Seasoned gaffer, Dhlakama's roots can be traced to Chikore, specifically his father's Chipinge rural home.
He attained his secondary education at Dangamvura High School, before setting his football journey in motion.
As teenagers, Dhlakama and the late Blessing "Yogo-Yogo" Makunike cut their football teeth at Dangamvura United.Dhlakama then turned out for the defunct CPMZ and Zupco Mutare – formerly lower division sides in Mutare – as his playing career took off. The veteran James Muhala and ex-Tanganda trainer, Jimmy Malomo (late), were his mentors.
Utility former Buffaloes skipper, Liberty Chakaroma, captained the team to a Chibuku Super Cup glory in 2016 with explosive player-of-the-tournament exploits.
He also grabbed the competition's golden boot with his four strikes, including the brace during a match-winning performance which consigned FC Platinum to a second best. Another Mutare-born player, Tichaona Mabvura, a 2017 Soccer Star-of-the-Year finalist who was also part of the triumphant Chibuku Super Cup cast, is still on their books. The midfielder is aiming to make his experience count by providing inspirational leadership to the squad.And shrewd tactician Dhlakama is upbeat he has assembled enough weaponry to cause damage in the battle for soccer supremacy. "We have been quite astute in doing our transfer business and are confident in the team we have put together. We hope they will deliver. The idea is be competitive. Our goal has always been to build a team whose target is to win trophies and create a legacy. As such, we have left no stone unturned by casting the net wider to bring in talent that the community can identify with.
"Although coronavirus has been a major setback, we have long adjusted to it through tailor-made and personalised training for the players. As a club, we will certainly reach the lofty level we envisage. Step-by-step we shall get there.
"We need to be ready when football is cleared to restart. As a coach, it is my duty to prepare the team psychologically, tactically and technically so that they satisfy the demands of the game," the highly-regarded young Warriors coach said.
Dhlakama sang praises of the copious talent the eastern highlands boasts, expressing his undying longing to one day take charge of a Mutare team in the top-tier division.
Meanwhile, hotshot striker, Nyasha Chintuli is excited to be part of the Ngezi Platinum Stars project.Said the on-loan Tenax star: "My dream of becoming a golden boot winner and soccer star-of-the-year finalist can come to fruition at this club. Ultimately, I want to break into the national team after earning my stripes here. I cannot wait for the new season to begin so that I showcase my talent and repay the faith Ngezi have shown in my ability by singing me."
Fellow forward, Tendai Matindife is relishing the prospect of playing himself to stardom.
"This was an easy choice for me to make because moving to Ngezi allows me to enjoy more regular game time.
This can help me sharpen my skills and take my career to another level. "The coach (Dhlakama) has a very sharp eye for young talent and is keen to promote it. My chances of playing, therefore, are plenty. Under him I am looking forward to blossoming. Last season at Manica Diamonds I was largely confined to a peripheral role as a squad player," the fledgling attacker said.
Goalkeeper Chang Mariyoni sees the switch as a perfect platform to launch himself to greater things."I yearn to bounce back into the Warriors fold and also secure a move to foreign leagues. I am hoping to achieve all that and more at this club. Helping the club win the championship and other trophies is a challenge I am relishing," said the former Triangle shot-stopper.