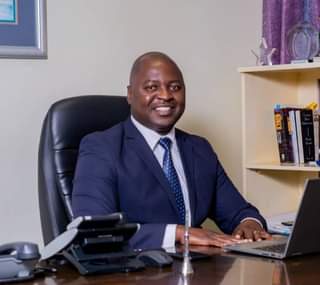 The ManicaPost
Liberty Dube
Post Correspondent
NEWLY-ELECTED Zimbabwe National Chamber of Commerce (ZNCC) national vice-president, Mr Charlton Chimbira, has pledged to diligently serve Manicaland and the country's business community at large to ensure viability and growth of the socio-economic sector.
Mr Chimbira, who is also Holiday Inn Mutare General Manager, was elected into office during the recently held online national elections.
He will deputise Harare-based businessman and Tendo Electronics Managing Director, Mr Mike Kamungeremu.
Mr Kamungeremu took over from Mr Tinashe Manzungu.
In an interview with Post Business, Mr Chimbira said his desire is to drive the National Industrial Reform Agenda.
"It is an honour to serve the business community. The trust bestowed upon me by the largest business grouping makes me feel very grateful. The task at hand is exciting and intense. The Manicaland region stands to benefit from my election to the platform because a representative very familiar with their narrative is now in the presidium," he said.
Mr Chimbira boasts of more than a decade experience in the hospitality industry.
He has served as general manager at Great Zimbabwe Hotel, Holiday Inn Beitbridge and Troutbeck Inn Resort.
He is the current Hospitality Association of Zimbabwe Manicaland Chapter chairman and he is a member of the Chartered General Managers with the American Hotel and Lodging Institute.
He has won several accolades, including the Megafest 2019 Most Promising Young Executive of the Year Award and the Megafest Strategic Leader of the Year (2021).
The ZNCC Annual National Congress which is currently running in Victoria Falls is being held under the theme 'Bolstering Resilience and Innovativeness for Suitable Growth.'
The congress ends today (Friday).