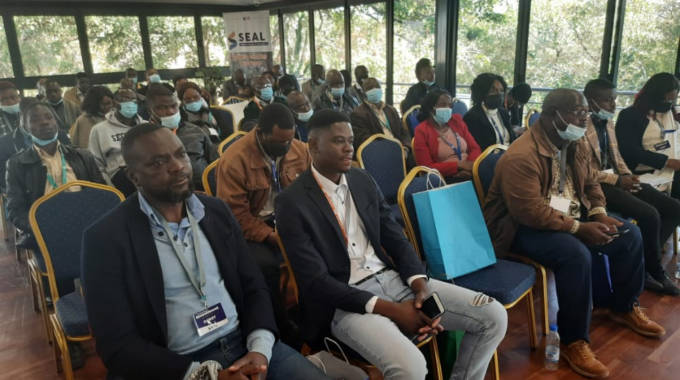 The ManicaPost
Lovemore Kadzura in NYAZURA
MANICALAND boasts several business opportunities that both local and international investors can exploit, the Minister of State for Manicaland Provincial Affairs and Devolution, Honourable Nokuthula Matsikenyere, has said.
Minister Matsikenyere said this today while officially opening the 2022 Manicaland Investment Conference currently underway at Rujeko Farm in Rukweza, Nyazura.
"Manicaland is endowed with several investment opportunities in areas such as agriculture, tourism, mining and manufacturing, among others. Investors are welcome to set up businesses and they are assured of reaping rich rewards," said Minister Matsikenyere.
The conference was supposed to be graced by the Reserve Bank of Zimbabwe (RBZ) Governor, Dr John Mangudya, but he could not make it due to work-related commitments.
Guest speaker, Deputy Minster of Finance and Economic Development, Clemency Chiduwa, blamed greed and indiscipline by some unscrupulous businesses for the manipulation and sabotaging of local currency.
He said Government was putting corrective measures in place to address the situation.
"We are not going to do away with the Zimbabwean dollar. There is market indiscipline driven mainly by greed and this is affecting our currency. However, corrective measures are being taken and those found on the wrong side will be dealt with decisively," he said.
The investment conference attracted potential investors from different sectors across the country, with presentations from local authorities, Government, RBZ, Zimbabwe Investment Development Agency, ZimTrade and Confederation of Zimbabwe Industries, among others.
Rujeko Farm is under Nyaradzo Group and boasts conference facilities, lodges and state-of-the-art abattoir.