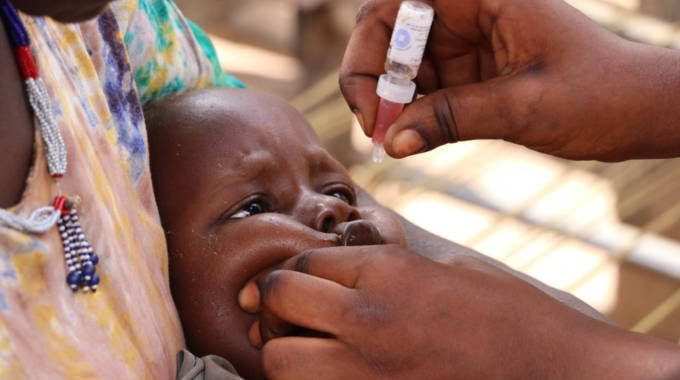 The ManicaPost
Health Reporter
THE Ministry of Health and Child Care will conduct the second phase of the polio immunisation programme, which will run from December 1 to 4.
The exercise is targeting children between zero months and five years and comes after the first one conducted in July.
In an interview, Manicaland provincial health promotion officer, Mrs Agness Mugumbate said they will conduct door-to-door campaigns to raise awareness on the exercise, urging parents to be co-operative.
"We are conducting the polio vaccination blitz between December 1 and 4 at local clinics and hospitals for safe and effective prevention of poliomyelitis as it can cause disability and even death. Besides going into homes, our mobile health teams shall also be visiting vending sites and bus termini to ensure that every child under the age of five is vaccinated," she said.
Mrs Mugumbate said to leave no place and no person behind, they will deploy mobile clinics in the remote parts of the province so as to have a wide outreach and take precautionary measure to ensure prevention.
She urged parents to keep an eye on the virus' symptoms, which include fever, sore throat, headache, vomiting, fatigue, back and stiffness as well as pain in the arms and legs.
Polio is highly infectious and largely affects children younger than five years.
There is no cure for polio and it can only be prevented by immunisation.
Government is moving to reach a polio immunisation target of 95 percent following the recent surfacing of the disease in neighbouring countries.