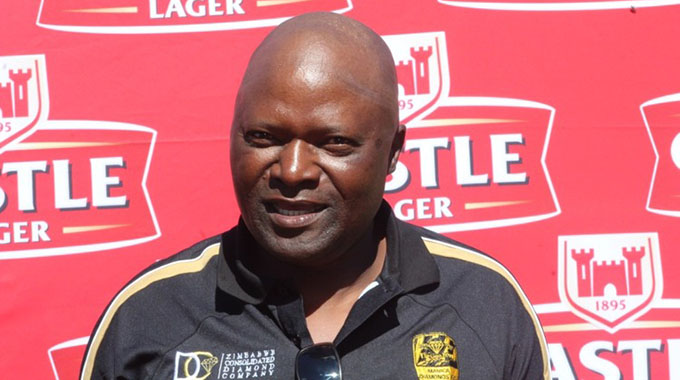 The ManicaPost
Fungayi Munyoro Sports Correspondent
MANICA Diamonds head coach Luke 'Vahombe' Masomere has hailed the spirit displayed by  Chiredzi based Manica Diamonds   supporters.
Manica Diamonds were away to Triangle on Sunday where they drew 2-2.
The  self proclaimed football doctor said his charges got rousing support in their third match  of the season.
" We had so much support playing at Gibbo. I am very  happy to call this place home. We had half the supporters rallying  behind us. I really thank our supporters in the lowveld. We hope they will continue to support us. A stranger could have thought that we were playing at home.
"The support was tremendous and to the guys in Chiredzi  we want to say keep up the spirit. The atmosphere was awesome on the terraces. I am sure even the guys on the field of play felt like they were playing at home," said Masomere.
The gaffer has challenged his charges to take the  right approach into the game when they face new boys Mushowani Stars in a Castle Lager Premiership match.
The match will be played on Monday at Gibbo Stadium in Chiredzi.
He said the Gem Boys  did not have to put themselves under undue pressure when they clash against Mushowani Stars who  picked up their first point of the season after a 1-1 draw with the reigning champions FC Platinum.
"Every game that we are playing here, we are playing it to win and we are not looking at what other teams  are doing. We  are not underrating  Mushowani Stars but what we need is the right approach and the right frame of mind so we just have to be positive and we have put behind us the Triangle FC game.
"We have been working a lot on our finishing and all the grey areas we noted against Triangle. I think for us to have goals we need to be in the right position and at the right times," he said.
In their opening encounter, Manica Diamonds lost 2-0 to Caps United before a 3-1 win against Harare City.