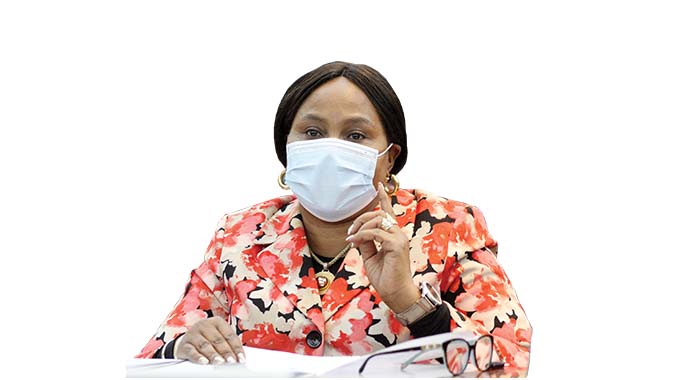 The ManicaPost
Health Reporter
GOVERNMENT, through the Ministry of Health and Child Care, is working on ensuring that health facilities handling Covid-19 cases in Manicaland have enough ventilators, the Minister of Information, Publicity and Broadcasting Services Monica Mutsvangwa has said.
Minister Mutsvangwa made the remarks during a tour to monitor Covid-19 interventions at Sakupwanya Clinic in Mutasa District recently.
"We need to ensure that the Intensive Care Units (ICU) at those health institutions handling Covid-19 cases are fully equipped with all that is required. This is very critical and we are working on that.
"It is essential that Manicaland has enough ventilators so as to avoid a situation whereby patients would need to be ferried to Harare for the service as this may lead to unnecessary loss of lives along the way. So the Ministry is already moving to ensure that this essential service is conveniently provided here in the province," said Minister Mutsvangwa.
Minister Mutsvangwa's sentiments follow revelations by Epidemiology Diseases Control Officer for Manicaland, Dr Munyaradzi Mukuzunga, that only one ventilator is serving the entire province at Victoria Chitepo Provincial Hospital.
"One of the major issues around the isolation centre at Victoria Chitepo Hospital, which is a provincial referral, is that although it has the capacity to accommodate 40 ventilators it presently has only one. The facility also requires theatre equipment to get fully furnished so that it can serve efficiently and effectively," said Dr Mukuzunga.
Government remains committed to fighting and reducing the impact of Covid-19 and is also prioritising quality healthcare provision under National Development Strategy 1.