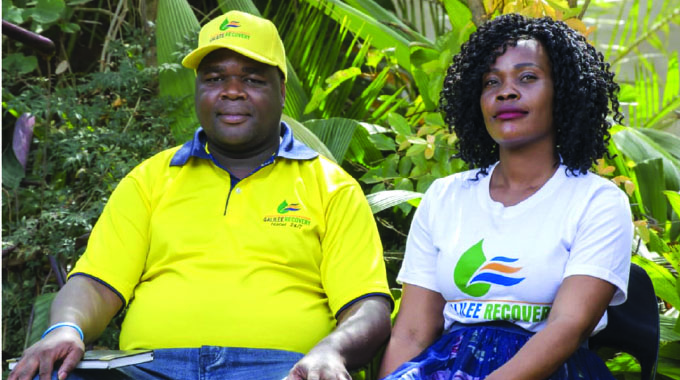 The ManicaPost
Ray Bande Senior Reporter
ln an effort to contribute in the fight against Covid-19, Galilee Recovery, a Mutare based vehicle towing and roadside assistance company will be providing free towing and roadside assistance services to trucks carrying essential goods around Manicaland.
At a time when Covid-19 has left a trail of corporate casualties and rendered individual breadwinners jobless, Galilee Recovery has defied the odds to set up a potentially viable vehicle towing and roadside assistance company that is expected to run at full throttle after the ongoing national lockdown.
The transportation and roadside assistance company, which boasts of a ballooning fleet of truck, emerged in the midst of the Coronavirus and took no time to play a major role in fighting the novel pandemic.
With two directors, an assistant manager, an admin secretary, an auto electrician, two tyre fitters and five drivers, Galilee Recovery has given opportunities to locals. In an interview, Galilee Recovery proprietor and managing director Mr Adoneighjah Nyabadza said they are determined to play a part in fighting the virus.
"We thought we should also play our part as a humane corporate citizen in the fight against Covid-19. We decided to offer free towing and roadside assistance services to trucks carrying essential goods or providing essential services to communities around Manicaland."
Mr Nyabadza narrated the origins of Galilee Recovery as well as some of the services they provide.
"It is a new company that includes my wife Nancy Moyo and l. We offer recovery and towing services. For example in the event of an accident, we come and tow the vehicle truck from the point where the accident has occurred to where the client wants it to be.
"We also offer transportation services and this does not only refer to transporting accident damaged cars or faulty cars. Even when one purchases a new vehicle, we can carry it from point A to point B.
"With regards to extraction services, this applies to vehicles that would have plunged into a ditch or valley. Roadside assistance also includes jump starts or tyre punctures, among other instant needs for motorists," he said.
Mr Nyabadza's innovativeness saw him setting up the company.
"I own several vehicles and over the years when I encountered accidents in my line of work, I noticed the gap in terms of service providers in this field. That is how I discovered the need for this service in our community."
Galilee Recovery is located at 20 Durban Road, Nyakamete Industrial Site in the eastern border city, with their head office at The Village Market along Second Street.
Mr Nyabadza says his company is ready to assist the essential service truckers who are in need.