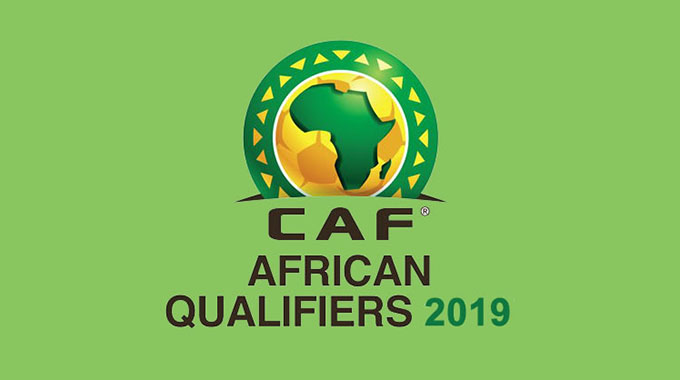 The ManicaPost
Moffat Mungazi's FOOTY FOOTNOTES
THE 2019 Africa Cup of Nations finals draw has been well-received by the football fraternity in Manicaland, with optimistic fans describing it as a fair one from which Zimbabwe can proceed to the next round.
The Warriors were pooled in Group A together with record winners and pre-tournament favourites Egypt — who are also the hosts — as well as Uganda and Democratic Republic of Congo, who were in the same qualifying group as them.
Raising the curtain to the competition, which is set to kick off on June 21 at Cairo Stadium, Egypt and Zimbabwe will get the action underway.
With the Warriors seeking to progress from the group phases for the first time in four attempts, their fans are fancying their heroes' chances of advancing; reactions gathered by Post Sport during a snap survey reveal.
Nyakazai Makotore of Mt Selinda, Chipinge believes this is the kindest draw the Warriors have ever had so far.
"On paper we have been paired in a favourable group going by the teams we have faced in past at this stage of the competition. We welcome this 2019 Afcon draw with open hands and an open mind. Remember we have been in the same group with such powerhouses as Egypt, Nigeria, Cameroon, Algeria, Senegal, Tunisia and Ghana before and it was always difficult to outfox these seasoned campaigners.
"But now we have also improved our game that even when facing the Pharaohs, we should be good to go against them, Democratic Republic of Congo and Uganda. Not that we are underrating the other teams, but we can be as good as any of our group opponents. We have to guard against complacency, however," asserts Makotore.
A local ardent follower of the game, Richard Mahuhushe Chauke, urges the Warriors to express themselves while also relishing the challenge at the same time.
Staunchly reasoned Chauke: "If we get into these finals carrying the underdog tag and with the odds against us then it suits us fine and we can utilise that to our advantage. The idea is to enjoy the test and take it all in our stride.
"If we can grind out a good result from our first match against a top-seeded opponent like Egypt then it can provide the right tonic for the rest of the tournament and set us on the path to more positive results to help our overall cause. This is a different proposition altogether to the qualifiers but with the right application we can stand our ground, have a memorable run and post a good outing.
"Football the world over has changed and there are no big or small teams anymore. If we can hold our own and be a competitive force, then chances are there that we can pull through. Our boys just need to gather enough strength and confidence and I am sure this time around we can do it."
For Rusape soccer enthusiast Mark Katungireni, continuity is key for the Warriors.
"Look, we have been here before and this should now be familiar territory. This is our second successive appearance at the finals and I think by now we have the match rhythm of Afcon games. Several of our current leading players like Knowledge Musona, Khama Billiat, Teenage Hadebe, Danny Phiri, Kuda Mahachi, Marvelous Nakamba, Nyasha Mushekwi, Evans Rusike and Tino Kadewere were with the boys in Gabon in 2017 and their experience should come in handy. This time around we expect the Warriors to play better so that we continue being regular participants at this prestigious tournament," opined Katungireni.
Baldwin Chidzikwe of Chikanga, an avid Buffaloes and Manchester United fan, sees enough encouragement in that most players in this squad are peaking for their prime.
Warmed up Chidzikwe: "Most of the guys who have done duty and are likely to be selected for the finals look sharp and in good shape. Guys like Nakamba, Kadewere, Hadebe and Rusike are hitting the heights of their careers and this is good for our football.
"We have the troops who can do the job at this level. Also, in Sunday Chidzabwa and his technical team we have coaches who can deliver; Mhofu has a rich history as a gaffer. I am confident we have enough and competent personnel in the team as a whole."
Clive Machipanda of Chisamba, Sakubva insists on the need of meticulous planning and proper preparations.
"Our work has already been cut out; we now know when and who we are going to play. This, thus, calls for better organisation. Friendly matches have to be arranged and fulfilled, while the team also needs adequate camping in order to effectively bond and fine-tune the squad to blend," said Machipanda, adding: "In the intervening period between now and the finals we have to put our house in order, tie any loose ends, tidy up our act and gear for battle."
Featuring an expanded 24 nations from the traditional 16, the 2019 Africa Cup of Nations will run under a different format. The table-topping pair from each of the six groups of four teams each will proceed to the knockout stages, joined by "better losers" of four best third-placed sides.
For interaction send your views, comments and contributions through feedback on WhatsApp or sms to +263 736 036 593 or e-mail:[email protected]