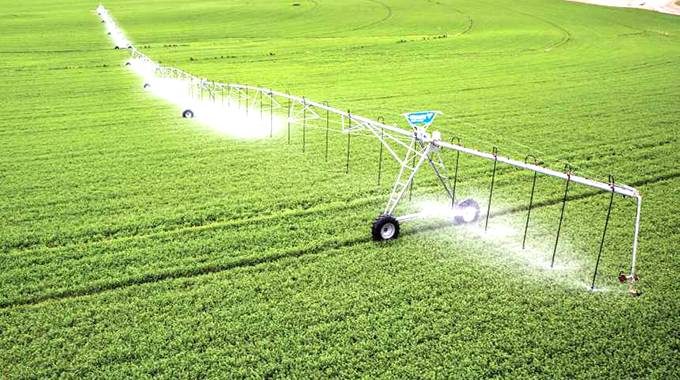 The ManicaPost
EXPERTS in public relations insist that companies will do well by doing good.
No doubt, Community Social Responsibility (CSR) demonstrates a company's virtue as corporate citizen.
Ideally, CSR does not increase shareholder value but is still a required activity for successful companies.
It is incumbent on executives to pursue those CSR initiatives and campaigns that best fit and support their business strategy.
A company that depends on family spending, for example, might look for CSR activities that support families while a company expanding into foreign markets might want to support causes in those countries.
In the same breadth, a company like Greenfuel that operates in the midst of impoverished villagers in an arid region which traditionally depended on cotton farming is naturally expected to take steps to economically empower inhabitants of that community.
To its credit, Greenfuel has a robust Corporate Social Responsibility programme that is immensely benefiting the local community called 'Vimbo – Hope for a better future'.
Through Vimbo, the company introduced a portfolio of community projects, all of which have been constructed around the principle of sustainable development through irrigation farming, entrepreneurial projects, education and social service infrastructure rehabilitation.
The irrigation schemes are the hallmark of our social responsibility programme and, in light of the erratic and inadequate rainfall in the area, are aimed at giving small-scale farmers access to irrigation farming.
In this regard, the company has undertaken to develop 10 percent of all land under sugarcane for the community in the form of irrigated plots.
In Chisumbanje alone, approximately 1 100 hectares of land have been developed for the community to date, while 600ha of this is being used by out-grower farmers producing sugarcane.
The company provides these farmers with consistent support and assistance.
As part of the programme roll out plan, the remaining 500ha consists of irrigated plots, measuring 0.5ha each and benefiting 1 000 families.
The water is pumped year-round at the cost of the company, ensuring consistent availability of water in an area that receives very little rainfall and, as a result, each farmer can produce up to three cash crops per year.
According to the company, it is in the process of developing more irrigation schemes for the Chisumbanje community which will benefit a further 760 farmers.
At project completion, the number of farmers on irrigated land will peak at 8 000 plot holders.
In addition, at the commencement of the ethanol project, a massive infrastructure rehabilitation programme was undertaken to revive the waterworks at Middle Sabi and 78 A2 and 48 A1 farmers came online to draw water along the canal.
The Company also rehabilitated 18 existing small-scale irrigation schemes, stretching 1 700 hectares from Mutema and Tawona to Chibuwe, and catering for approximately 2300 farmers.
The rehabilitation work centred on repairing and replacing water pumps, drilling additional boreholes to augment water supplies and the reconstruction of water conveyance systems.
A community irrigation schemes water engineering department run and financed by Greenfuel continues to see to the day to day needs of the schemes in terms of water conveyance.
A number of farmers have taken up contract farming in bananas for Matanuska and are doing extremely well.
Indeed this is a gesture that is commendable especially considering the prevailing harsh economic condition wherein companies tend to neglect their Community Social Responsibility obligation.
However, it is important for the company to speed up the roll out process so that it shows its commitment by ensuring that more villagers benefit.  It is no longer the era in which people would live with unfulfilled promises therefore Greenfuel need to seriously consider setting acceptable timeframes of CSR programme deadlines so that villagers do not lose patience and feel as if condemned to perpetual poverty.