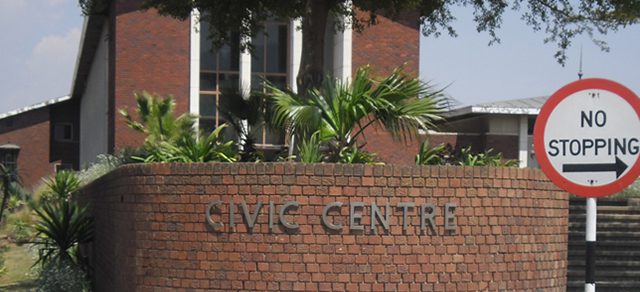 The ManicaPost
IT is no secret that the Mutare City Council is bankrupt as evidenced by serious service delivery decay and non-payment of worker salaries.
Our road network is in tatters, water shortages and rationing have become the order of the day while raw sewerage effluent flows into locations with no remedial action in sight.
Because of this, most residents have boycotted paying rates as they find no reason to do so when garbage is not being collected.
Elsewhere in this issue we carry a refreshing story in which the new Mutare Town Clerk, Mr Joshua Maligwa, rolled out a robust recovery plan which he said would take the city out of the doldrums.
The former Rusape Town Secretary who exudes confidence and the zeal to achieve more is optimistic that the city will retain its rightful status if all stakeholders work hand-in-glove.
Mr Maligwa started work on Monday together with a new chamber secretary and a water engineer.
Ratepayers hope that the coming on board of the three top managers who will merge their expertise with the old horses at the Civic Centre will usher a new dispensation of improved service delivery.
Mr Maligwa and company must ensure that the welfare of dejected council workers who have gone for months without salaries is taken care of.
It is refreshing to note that Mr Maligwa has a strong industrial relations background, which we believe he will exploit to ensure that the human capital element at the Civic Centre is catered for.
No one works on a hungry stomach and a hungry person is an angry one, so they say.
In as much as we are excited that a new broom has arrived to sweep the corridors at the Civic Centre, putting the whole load entirely on Mr Maligwa's shoulders will not answer our prayers.
The solution to the Mutare crisis needs an all-stakeholder approach.
It is critical at this stage that management and councillors work in harmony unlike before when internal squabbles were the order of the day.
This was shown in full council meetings that were full of drama as managers and councillors dressed each other down, towing distinct personal vendettas. At the end of the day, communities suffered because no developmental work was ever discussed and implemented in the chambers. Personal egos ruled the day and communities were thrown deep into poverty.
Yes, we know that the council is comprised of councillors from different political backgrounds, what the city needs at this time is soberness and a dedication to serving the common good.
We urge our councillors to put their political differences aside and work together to rehabilitate roads that have become impassible.
We urge the councillors to seriously devise ways together with their managers to ensure that salaries are paid on time; without that it's back to square one.
This city has all what it takes to become an economic hub but the deep end we find ourselves in is because of human error or rather deliberate manipulation. This is a border city which must enjoy all the good things that are brought about by being a port of entry or exit.
This is one of the most beautiful cities in the country surrounded by world class tourist destinations, but there is nothing to show for it.
We believe that if those calling the shots at the Civic Centre assume the right attitude, the difficulties we are currently facing will be a thing of the past.
Yes, the country is facing trying times that have resulted in the closure of some companies but for a city to fail to cut grass in the Central Business District is another issue all together.
Yes, things are tight and financial bottlenecks are crippling council business but it is difficult to explain the inability by the fourth largest city in the country to fill potholes that are found right on the door step of the Civic Centre.