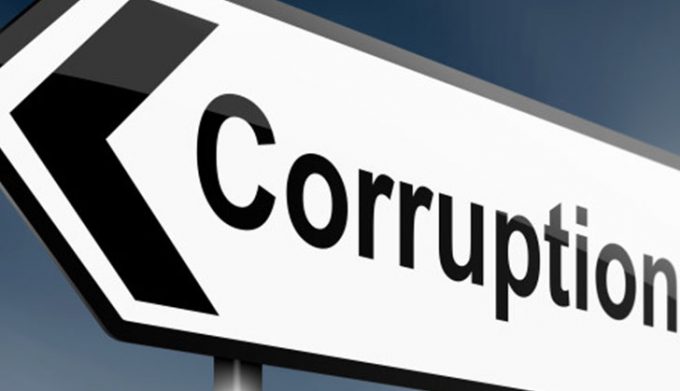 The ManicaPost
SUSTAINABLE change comes from within and therefore the first step towards redemption is through sincere introspection.
For as long as half-truths are told, transformation remains a fallacy.
For as long as law enforcement agents look the other way as crime is being committed, criminals will continue having a field day.
With the country's anti-corruption crusade gathering steam, several high ranking Government, police and local authority officials have been forced to look into the mirror and confront their greedy and corrupt images.
The bright lights of accountability is shining on them and forcing them to repent.
As we chart a clean way forward, the Government's message of zero tolerance to corruption has been straightforward.
That is why it resonates well with the ordinary person on the ground, the one who works hard to put food on the table.
Government is therefore seized with ensuring that all corrupt elements are brought to book, that there are no sacred cows.
What is most interesting is that there has been a shift in the way that Government is tackling corruption, both in terms of strategy and the message.
It is a season of action and delivery.
Indeed, Government is not selling dreams and hopes, it is availing the reality of safeguarding national resources.
On several occasions, this publication has carried disturbing stories on how the country is losing millions of dollars through rampant corruption and revenue leakages at the diamond mines in Chiadzwa.
It is said several carats of the precious gems are being stolen by illegal diamond buying syndicates that are colluding with employees in Chiadzwa.
Large parcels worth millions are finding their way out of the sorting rooms and are being offloaded onto the black market at give-away rates.
The organised corruption in Chiadzwa is a threat to the realisation of a US$12 billion mining sector by the year 2023.
This has seen the Zimbabwe Anti-corruption Commission deploying investigators to get to the bottom of the diamond thefts in Marange.
Great strides have been made to bring some of the culprits to book.
Several suspects, including foreign nationals, have already been arrested by the anti-corruption watchdog for partaking in the illegal diamond buying activities.
Investigations on the illegal diamond deals have also seen members of the police force getting arrested.
More arrests are expected as members of the public have been coming forward with valuable tip-offs.
The Zimbabwe Republic Police's efforts to weed out bad apples in the force has also seen several junior and senior officers facing charges of obstructing the course of justice or soliciting for bribes from illegal diamond dealers and second hand clothes' smugglers.
These arrests come at a time when a major shake-up is looming at Mutare's Criminal Investigations Department following the implication of several police officers in corruption deals.
When it comes to land barons, the Government has taken a firm stance in weeding them out and assisting thousands of families that were illegally settled in Mutare, Rusape and Chipinge over the past two decades.
Already, probe teams have been in some parts of the province for some comprehensive investigations into massive corrupt land allocations.
In July this year, National Housing and Social Amenities Minister, Daniel Garwe blasted local authorities for fuelling most of the illegal settlements by failing to come up with physical plans for housing development.
Heads shall roll and in due course, the province and the country at large shall be corruption-free.