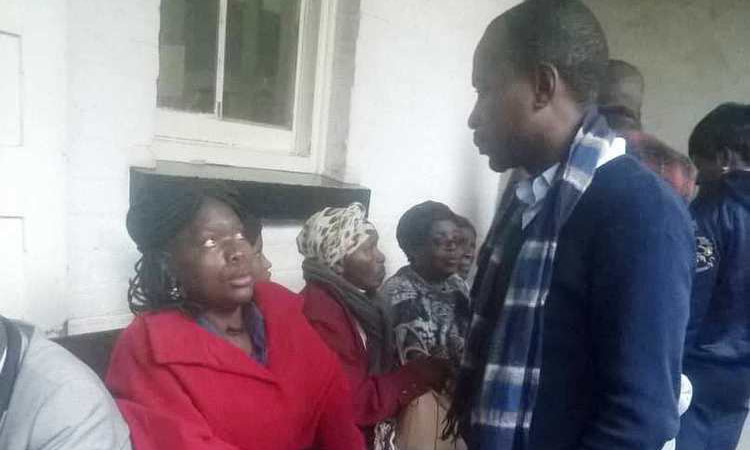 The ManicaPost
Tendai Gukutikwa Weekender Correspondent
THERE was drama at the Mutare Civil Courts recently after a 29-year-old man engaged in a heated verbal war with his mother over money that is being sent home by his sister from the Diaspora.Before, during and after the court process, Mathias Dhalakama vented anger on his mother, Sopepelapi Mashava, whom he accused of deliberately blocking him to receive money from his younger sister who works in the United States.
The Diaspora funds squabble has resulted in Dhalakama and his mother failing to live in harmony despite them sharing the same residence.
His mother last week approached the courts praying for a protection order against her son whom she described as disrespectful and greedy.
Appearing before Mutare magistrate Ms Nyasha Kuture, Mashava told the court that her son was in the habit of accusing her of being a witch in public and insulting her.
She further described her son as a greedy man who demands money from her at all times though he is 29 years old and married with two children.
"He blames me for creating bad blood between himself and his younger sister who is currently working in the United States of America. I have lost my dignity Your Worship. I am a widow, my husband died when Matthias was only 10 years old and his sister was only two.
''I gave both my children the same education so that they would look after me in the future. My daughter did well and she is now working and living in the USA.
"However, Matthias wasted his time and today he is jobless and married with two children. He still lives with me," she told the court.
Mashava told the court that the rift between her son and herself was as a result of the money that her daughter sends every month.
"He demands that I give him all the money since he is the father of the house and I was only married into the family. That I am his biological mother, he completely ignores and points his fingers at me calling me a stingy witch yet I look after him and his family," she begged the court for help.
In his response, Dhlakama blamed his mother for creating bad blood between him and his sister. He also accused her of badmouthing him to his sister resulting in his sister not sending him money from the Diaspora.
"Since my sister went to USA, I have not received any money from her and I think it is all because of this woman. She does not want me to be close to my sister at all. There are no jobs in Zimbabwe and where do I get employed?," he said.
Ms Kuture granted the protection order to Mashava against her son. The order is valid for five years. She also advised Dhlakama to be a responsible son and respect his mother who is still looking after him and his family even though he is no longer a minor.