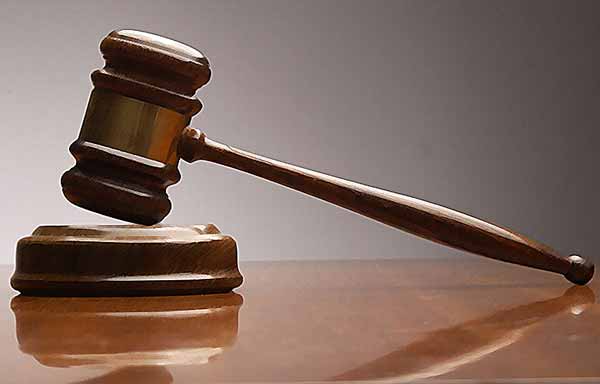 The ManicaPost
By Luxson Chananda
The police had not gone further than a stone's throw away from the place they had arrested the first group of smugglers when the sound of movement rustling branches of trees in the dense vegetation filled the otherwise quiet atmosphere as dusk fast approached.
Muffled voices could be heard now and again and it was then that the law enforcement agency knew there was yet another group of smugglers fast approaching. Unlike the first group and because of the rate at which they were approaching the police details could tell these had no luggage.
The officers quickly brought the arrested group to a sitting position and took positions alongside the foot paths.
Within a minute more than ten majori-jori were now halfway through the set ambush and upon a single shout of an order to stop which was immediately followed by a threat to shoot, the startled group halted hands in the air.
The group comprising a number of males and an almost equal number of females was apprehended and on interrogation revealed that they were on their way to collect loads of smuggled second hand clothes and some illicit alcoholic beverages at some point along the border.
It was a fourth successful operational night in succession for the law enforcers but what a loss for these people who were mostly young adults ranging from teenagers to youth and a few middle aged ones.
In no time these would be hauled before the courts and made to answer for their unlawful acts.
This is no story from an adventure novel but a reflection of the realities that is happening alongside the porous border of Manicaland which stretches from a place called Rwenya in the northern-most end of the province in Nyanga to Chisumbanje in Chipinge in a place called Mahenye.
This week the police would like to make a special appeal to the public to desist from the old habit of smuggling goods into the country for the following reasons:-
Intensification of deployments and patrols on the border is fast bringing many smugglers to book and these will be monitored to see how often they have been involved to determine how they will be treated in the event of court procedures.  i.e. whether first, second or habitual offenders.
Remember the payment of fine is normally a preserve for first offenders.
The habit is no longer lucrative and is inflicting heavy financial losses on smugglers who are either dealers themselves or carriers offering transport services to smugglers.
Instruments used in the commission of such offences may be confiscated adding to the smugglers' losses.
These include things like motor vehicles used.
The crime of smuggling has seen government and police committing resources to ensure it is brought under control with a future view of bringing the activity to a stop.
Smuggling has been going on for some time but the police alongside other government security agencies have decided that it has to come to an end.
The most prominent thing about this writing is to sound a clarion call to alert citizens that smuggling, once a viable "enterprise" for lawless individuals has become costly with heavy monetary losses arising from seized contraband which is usually of high value.
As if this is not enough people are paying fines creating for themselves criminal records that will in future attract custodial sentences thereby jeopardizing their personal livelihoods and that of their children who may lose bread winners. Say no to smuggling; do not abet smuggling by aiding criminals or corrupting law enforcement agency or authorities in the government revenue generating institutions. The law spares nobody. It deals with you in the same manner it deals with any criminals.
Inserted by- ZRP Manicaland Press and Public Relations