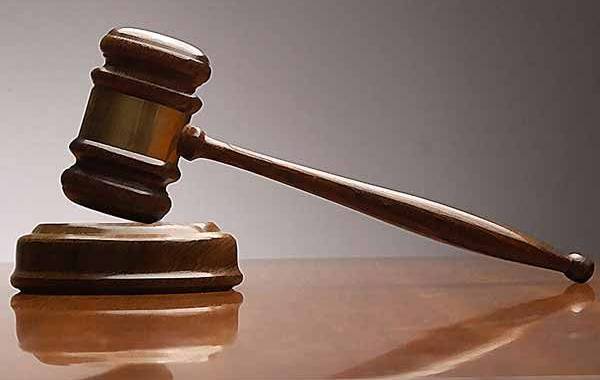 The ManicaPost
Court Reporter
TWO Rusape-based court officials allegedly duped relatives of an accused person  of money and goods after promising them that they had the capacity to release him from custody. The two, Oliver Gabriel (48), a clerk of court and Merlin Mugejo (31), a general hand who are represented by Rusape lawyer, Mr Leonard Chigadza of Chigadza and Associates, pleaded not guilty when they appeared before Mutare provincial magistrate, Mr Tendai Mahwe on Tuesday.
Prosecuting, Mr Brian Goto, told the court that the duo demanded and received $420, 10 bags of maize and two broiler chickens from Getrude Sakala in return for assistance to facilitate the release of her son, Joseph Kamushinda who was in custody facing rape charges.
"On April 20, 2014, Joseph Kamushinda, son to Getrude Sakala, was arrested on rape allegations. He was taken to court on May 21, 2014 where he was remanded in custody. Sometime in April 2014, Sakala, Joyce Kamushinda and Future Musindo were walking in the corridors at Rusape Magistrates' court talking to a lawyer seeking his services when Mugejo summoned them to her office. Mugejo took the three out of the court building to listen to their problem. She advised them to stop engaging a lawyer, but to seek assistance from James Wirima the prosecutor who was alleged to be handling the case. She demanded $20 consultation fee from the three.
"Sakala gave Mugejo $20 in the presence of Musindo and Joyce Kamushinda. Mugejo left the office indicating that she was taking the money to Mr Wirima. She returned and informed the three that the prosecutor wanted $6 000. She gave the three a deadline of three days," said Mr Goto. It is alleged that the three sold their tobacco and raised $300. They allegedly proceeded to Rusape Magistrates' Court and gave Mugejo $300 in the presence of Gabriel who also counted the money.
Mr Goto further alleged that Gabriel left the office going to the prosecutor's office and returned claiming that he had accepted the money, but wanted an additional $100 to finalise the case.
"The three sold their maize and proceeded to Mugejo's house where they gave her $100. They also took 10 bags of maize and two broiler chickens to Mugejo's house and gave her to settle the balance. Sakala later learnt that the accused persons had deceived them when the police came to her homestead looking for Joseph Kamushinda who had been released from custody indicating that he was a wanted person for the same rape case.
"The accused persons unlawfully took from Getrude Sakala $420, 10 bags of maize valued at $400 and two broiler chickens valued at $12. They were deprived of money and goods worth $832 and nothing was recovered," said Mr Goto.
Mugejo and Gabriel are refusing ever demanding and taking anything from the complainants. Mr Mahwe adjourned the matter to November 7 for continuation of trial.