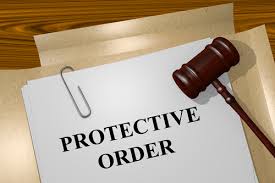 The ManicaPost
Tanyaradzwa Mujati
Weekender Reporter
A MUTARE man was back at the Mutare Magistrate Civil Court three days after a successul application of maintenance from his ex-wife, this time to apply for a protection order against her.
Mtokhozi Bongani Xaba and Esnat Fero appeared before Mr Xavier Chipato, with Xaba accusing Fero of being violent.
Three days prior to the application, Xaba and Fero had appeared before Ms Purity Gumbo, with the former applying for US$90 for the maintenance of the couple's two children.
Ms Gumbo ruled that Xaba should receive US$35 from his ex-wife as she is not formally employed.
Xaba said Fero has been failing to support their children since it is both parents' responsibilities to look after their children.
"I will also put aside US$90 for the children's upkeep, but she must also contribute something towards their upkeep. She is always hopping from one bar to the other so she has the money. I am staying with the children and I should not carry the burden of looking after them alone," said Xaba.
However, Fero said she could not afford to pay the US$90, saying she is not formally employed.
She offered to pay US$30, arguing that she survives on hustling.
In the protection order matter, Xaba pleaded with the court to bar Fore from visiting his place of residence as she always insults him on every visit.
"When we met at the bar when I was in the company of another woman, she insulted me. She recently attacked me with a stone on my head. I am sick and tired of her endless harassment. We are no longer staying together as husband and wife," he said.
Xaba also said his ex-wife is disrespectful as she takes the children away and fails to return them on time for them to attend school.
"She takes the kids and fails to return them home, yet they need to go to school. That is being irresponsible. I have full custody of the children and she should respect me and the kids by bringing them back in time," said Xaba.
He said Fero also sends him text messages threatening to kill him and also insults him using profane words.
Fero said she insults him as he pretends to have moved on, yet they still have feelings for each other.
"I saw him with another woman at a bar. I did not take this lightly and I insulted him. I chased the woman away. We always sleep together when we meet and I cannot bear the sight of him with another woman. I feel as if he is using me," said Fero.
Mr Chipato granted the protection order in Xaba's favour.