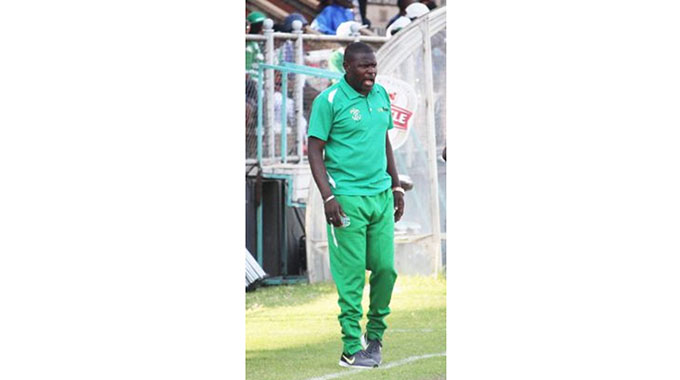 The ManicaPost
Moffat Mungazi
Sports Correspondent
WHILE Manicaland has been credited as a cradle of churning out top football talent, the province is also making huge strides in producing competent coaches.
Former Warriors coach and captain, Norman Mapeza, Rodwell Dhlakama, Lloyd Chitembwe, Tonderai Ndiraya, Lloyd "Samaita" Mutasa and Joseph "Shabba" Takaringofa are some of the domestic game's gaffers boasting Manicaland genealogy. Between them, they have adorned their coaching careers by clinching prestigious silverware.
Since hanging up his boots, Chitembwe has also dazzled on the touchline as a trainer. The ex-CAPS United son has enjoyed success as both a player and coach.
He has deep-running Manicaland roots — his father is a Honde Valley native, while his mother hails from Muradzikwa Village in Zimunya.
Lloyd the player
Chitembwe turned on the power for the Green Machine for nearly a decade between 1996 and 2005, sandwiching brief spells in South Africa. As a tough-tackling defensive linkman specialising in sniffing out danger and stifling opposition attacks, he mopped the midfield by providing a shield to the team's rearguard.
In 2006, alongside other Manicaland sons, Blessing Makunike (late), Takaringofa and Alois Bunjira, he starred for MaKepeKepe as they coasted to their first championship after independence. The Harare giants repeated their title triumphs in 2004 and 2005. Chitembwe featured prominently in both campaigns.
"I was a fiercely competitive player and would never be comfortable with settling for second best. I derived satisfaction from coming out tops in every duel, be it against an opponent on the pitch or at the end of a game as team," he said of his insatiable thirst for success as a player.
Despite the sweet success of the stellar 1996 season when the team made a clean sweep of virtually all the major silverware on the domestic scene, the former midfielder endured a sour end to the term. He was disqualified from running for the soccer star of the year gong after picking six yellow cards.
The inconsolable ex-star took it on the chin and in his stride: "It was a really disappointing heartbreak, to say the least. But as one of those things which happen in the game of football, I accepted it and moved on."
In spite of his temperamental character, his centrality to the team was undoubted as he rose to wear the team's armband as club captain. Chitembwe was a combative midfielder, known for sacrificing craft for graft. He also executed man-marking tasks in his role to perfection.
Chitembwe the coach
The transition from being a player into coaching has been so seamless for the 49-year-old. He was quick to distinguish the two, however.
"Contrary to popular belief, it is not a foregone conclusion that every top player will turn into a good gaffer upon retirement. Playing is a different ball game from coaching," he explained.
The latter role comes with huge responsibilities, the respected tactician added.
He shared the experience of both worlds: "While a player's primary job is to perform on the pitch, a coach is more of a manager tasked with several duties. Essentially, he is the supervisor of the club's prized assets — the players — which entails ensuring that they collectively work together as an efficient and effective unit. Thus, the coach bridges the gap between players and the executive while also handling the media, supporters and other stakeholders. He, therefore, has to strike the right balance and get things going on."
Chitembwe took charge of MaKepeKepe on two occasions, either side of a stint at lower division outfit, Starbill. Doubling up as the national team assistant coach, he is presently earning his keep at ambitious Premiership side, Harare City.
The set of principles that steered him as a player remains the lifeblood he survives on as a trainer.
"There are no shortcuts to success and talent alone is not enough for one to succeed. Without dedication, discipline, focus, hard work, right application and divine intervention it becomes difficult to make it. These basic fundamentals are key in providing me with a compass in all my endeavours. They are the fuel which drives me every day. Poor attitude never gets anyone anywhere," he said.
For a man who earned reputation as an enforcer, he has not lost much of his abrasive style. Today, he is widely touted as a strict disciplinarian. But his is tough love, he reckons.
Chitembwe has enjoyed considerable success in the dugout both at club level and with the Zimbabwe national team.
He could hardly hide his elation at the accomplishments.
"It is always nice to score a first, especially when one is on tour of duty for their country. If qualifying for Afcon as a player was special, then overseeing our return there as a coach is even sweeter. I am happy the contributions to my country's cause and success counted. I am delighted with what I have achieved as a coach. I give glory to God, my ambitions to fruition," he told Post Sport.
In his humility, the gaffer sees his accomplishments as only a fraction of the significant contributions made by others. Chitembwe doffed his hat to the legendary Sunday "Mhofu" Chidzambwa, a doyen of the local game.
Timeline of accomplishments
l Only footballer to win a treble of domestic championships with CAPS United in post-independence era (1996, 2004 and 2005)
l Won league title with MaKepeKepe as both a player (1996) and coach (2016)
Named domestic Premiership coach of the year for 2016 season
l First, and only so far, coach to lead the Green Machine to the group phases of the Caf Champions League (2017)
l Qualified for the 2020 Chan competition as Warriors assistant coach and accompanied the national team to the tournament
l Qualified for the Afcon finals with the Warriors as both a player (2004) and coach (2021)