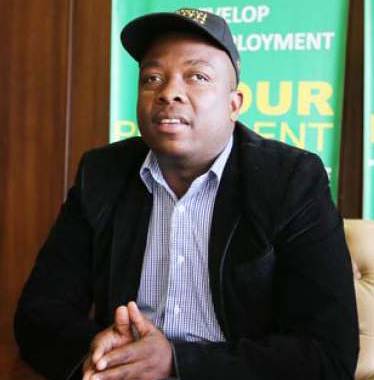 The ManicaPost
Senior Reporter
FORMER Zanu PF national secretary for youth affairs, Cde Kudzi Chipanga, will abide by conditions attached to his readmission and has expressed gratitude to President Mnangagwa's kind heart to forgive him.
Cde Chipanga was readmitted into the party yesterday after serious deliberations by the Politburo.
The readmission was on condition that he does not contest an election for three years, as he reverts to being an ordinary card-carrying member.
He was readmitted alongside former war veterans' leader, Cde James Kaunye, ex-Zanu PF councillor Cde Taurai Chiripamberi, Cdes Talent Kadzima and Nesbert Chasara.
Since his expulsion in 2017, Cde Chipanga shunned opposition politics and has always been begging for re-admission back into the party.
"I would like to thank President Mnangagwa and the ruling party for finally accepting my application to rejoin the party. As you are aware, I have been applying for the past four years seeking readmission, and now that my wish has been granted, I will abide by the conditions attached to it. I will work vigorously, in conjunction with my cell leadership, for the betterment of the party ahead of the 2023 elections.
"I also want to thank the party leadership from Manicaland for the confidence they have shown in me," said Cde Chipanga.
Cde Chiripamberi, who expelled himself when he contested as an independent candidate in Headlands constituency in 2018, had this to say: "I now understand that patriotism and ideology cannot be compromised. Now I got the chance to tell my generation that it is cold out there. My readmission elucidates a new journey guided by party ideology and principles."