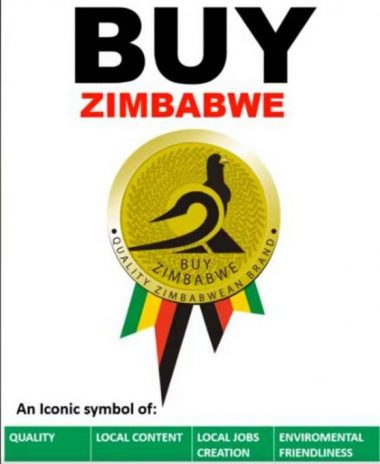 The ManicaPost
Kudzanai Gerede
Government needs to finalize a comprehensive local content policy in order to stabilise the country's trade account and promote consumption of locally produced products, a local content lobby group official has said.
The local content policy which was last year incorporated under the Rapid Results approach in the ease of doing business reforms is expected to stimulate the use of local factors of production, such as labour, capital, supplies of goods and services, technology, and research and development, to create value in the domestic economy.
Ultimately, this will lead to increased consumption of locally produced goods on the market sufficient to improve appetite for local products while sustaining industry and creating more jobs.
Currently, the market is flooded with luxurious import products that are cheaper, hence posing unfair competition for local producers.
Speaking to Post Business at the Harare Agricultural Show this Monday, Buy Zimbabwe Chairman Mr Munyaradzi Hwengwere said while the Statutory Instrument 64 of 2016 that sought to deter importation of locally available products still stands, the country should have a wide-ranging local content policy that will have effect on the entire economic value chain.
"We need to continue with preferring local because every country does that ,our biggest trading partner South Africa  is tightening its buy local programme so we should do the same, so yes, we should come up with the local content policy, a revived version of that, a more modern version of that, but let's understand that jobs are created in Zimbabwe, wealth is created in Zimbabwe, it is not created elsewhere, even when a foreign company comes here under our open for business (initiative)let it come here and add value to what we are doing to create jobs in Zimbabwe," he said.
He said apart from giving unfair competition for local manufacturers, the penchant for import products has given an insatiable appetite for the scarce foreign currency which is now being sold at exorbitant rates on the black market.
Most grocery vendors are selling imported products and are selling in hard cash which they in turn use it to purchase foreign currency on the parallel market.
"People must get their currency at prevailing market prices , allow the currency to float, because a lot of people are abusing that privilege to import products that we have got in the country, so that's  first thing. The second thing is we have statistics that indicate that $2 billion out of the $2.87 billion which is the import bill is from cereals," said Hwengwere while also arguing that local production need to be improved in order to satisfy market appetite.
"So that means we are not making use of the land the way we should be, so we need to make sure anyone who have got the land must be made to use that land productively, and we must work on soya beans and wheat which are the chief culprits in terms of import bill, we reverse the situation and we grow it to levels where we are self-sufficient, we then move into export and we will have eliminated a lot of problems and employed a lot of our people," he said.
Added Mr Hwengere: "It's about land, it's about allowing to say zero tolerance to corruption one of the corrupt practice is saying one is to one (bond against USD) and using it to import cereals when we can produce cereals in this country, that's corrupt."