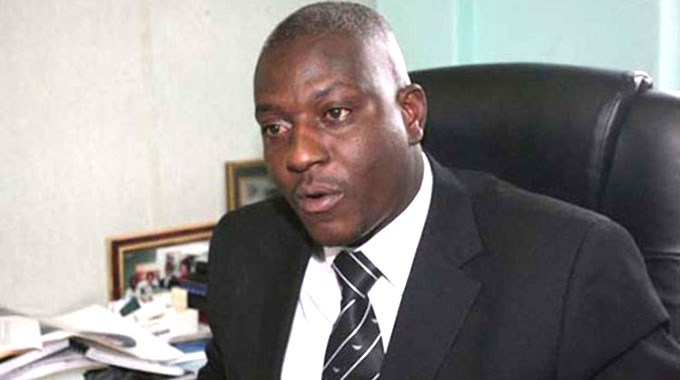 The ManicaPost
Ray Bande
Senior Reporter
PREMIER Soccer League (PSL) chairman, Farai Jere, says demanding the bio burble concept to be implemented as a condition for the resumption of football action is as good as saying we will not have football until Covid-19 is over.
It is almost a year after the last competitive football match was played in Zimbabwe — a Castle Challenge Cup encounter pitting FC Platinum and Highlanders in March last year at Barbourfields Stadium in Bulawayo— owing to the coronavirus lockdown restrictions.
With Covid-19 seemingly far from over, debate on the resumption of the game of football has left fans and administrators digging deeper into their energy, professional and strategic reserves to explore modalities of the resumption of football action.
Key stakeholders in the game who include the country's central authority through the Sports and Recreation Commission, custodians of the game, Zifa and the flagship league, the PSL, this week plunged deeper into soul searching and reality checks on how football can possibly start being played, at least at the top-flight league level for a start.
From submissions being made since the start of this big football resumption debate, funding to meet the requisite Covid-19 prevention guidelines has been the elephant in the room.
Thus PSL boss, Farai Jere, believes the bio burble concept wherein players and their coaches will be camped in isolation as clubs for a given period while they play their league matches and released thereafter is just not practical.
"Demanding the bio burble concept to be implemented as a condition for the resumption of football action is as good as saying we will not have football until Covid-19 is over.
"We just cannot afford that set up and everyone knows that. We are talking about clubs that did not have any income for a year and yet they honoured their obligations as employers. They paid sign on fees and monthly salaries without any returns.
"We can just resume playing with players coming from their homes and only ensure that testing is done regularly.
"Even some of those countries that started on a bio burble concept have realised that it is expensive and players are now coming from home. South Africa is one good example, so why will we embark on a route where more financially powerful nations have failed? We just need to be realistic and get things moving once again," said the CAPS United financier.
Since the start of the debate on the modalities of the resumption of football, it has been reduced to a blame game between SRC and Zifa.
All along, custodians of domestic football — Zifa — believe there is no reason to stop a safe return to action and allege that there is more than what meets the eye behind the SRC's reluctance to grant the resumption of football in the country.
Zifa board member (competitions), Sugar Chagonda, said the problem with some individuals within SRC is that they think by frustrating efforts to have a safe return to action, they are soiling the name of Zifa.
Chagonda, whose vast public relations experience has seen him opting for diplomacy ahead of confrontation in the past, says the discussion on a safe return to action must now centre on modalities of resumption rather that permission.
He said with a common goal, the association and Government through the Sports and Recreation Commission can find cheaper ways of funding a bio burble competition with all due recognition of Covid-19 precautionary protocols.
"It is high time we approach this matter with the seriousness and sobriety it deserves. We, as Zifa, have done all that a football association can do to help realise the return to action, but somehow SRC find it amusing to frustrate our efforts. We have exhausted every avenue, we have persuaded them, wrote letters most of which did not getting any response.
"There are ways we can run a bio burble league starting with top-flight league teams. Club camping can be done in fumigated and relatively affordable places such as schools, colleges or selected Government institutions.
"Players can troop into camp and stay in these areas for a given period with strict Covid-19 testing taking place when joining camp and upon return after a break. This is feasible, but it only needs people pulling in the same direction. In other words, discussion on a safe return to action must now centre on modalities of resumption rather than permission," bequeathed Chagonda.
Asked about the contentious funding issue, whether the local clubs can manage expenses while playing without gate takings from fans, Chagonda said: "It is feasible to have some form of competition as a starting point. We could have selected clubs with sound sponsorship taking part in the bio burble league competition.
"We even have the luxury of starting with 500 to 1 000 fans who are selected and screened before the league matches at their own cost.
"Apart from that the respective clubs will have to fork out something. Everyone has to play a part in funding including Government through SRC, Zifa and PSL. Broadcasters can also come in and can be engaged through PSL.
"We want to start somewhere and build on from that. Covid-19 is real and might be here to stay. All this can be worked out and pave way for the return to action, but somehow some individuals think they are frustrating Zifa by blocking all these avenues."
Chagonda blamed SRC for delays in granting permission to teams that have international assignments.
"It is clear that they do not take sport seriously and yet they are the ones tasked to promote sport. One can look at the way they are giving permission for teams that want to partake in international competitions.
"FC Platinum is a good example. They received permission to go ahead after two weeks or so of applying. One then thinks of the lost time in terms of preparations. We end up blaming coaches and our technical aptitude, but it is clear that we are messing it up by denying our players game time," he said.
In his emailed response to questions sent by Post Sport, acting SRC director general, Sebastain Garikai, said: "Before the promulgation of Statutory Instrument 10 of 2021which invoked the Level Four lockdown, thus suspending among other things all sport and recreation activities, the Zimbabwe Football Association (Zifa) had applied for the safe and gradual resumption of football and their application was approved with set conditions among which was the bubble concept.
"After the promulgation of Statutory Instrument 10 of 2021, the Sports and Recreation Commission then issued a statement calling upon all National Sport Associations (NSAs) wishing to undertake activities during the lockdown period to re-apply for approval by the Minister of Youth, Sport, Arts and Recreation. Some NSAs applied and approvals were granted.  It is important to note that as SRC, we have not yet received any re-application from ZIFA for the resumption of football."
Garikai went on to say:
"However, NSAs and the general public should appreciate the various stages involved in the application review process which involves other stakeholders external to SRC.
"Regrettably, some NSAs expect to be exempted from this process as they tend to expect same day results which are not feasible in a national emergency situation. This is simply not attainable.
"There are no exemptions to the thorough review process and every stage is extensively evaluated as this is a matter of national interest and concerns the lives of the people of Zimbabwe."