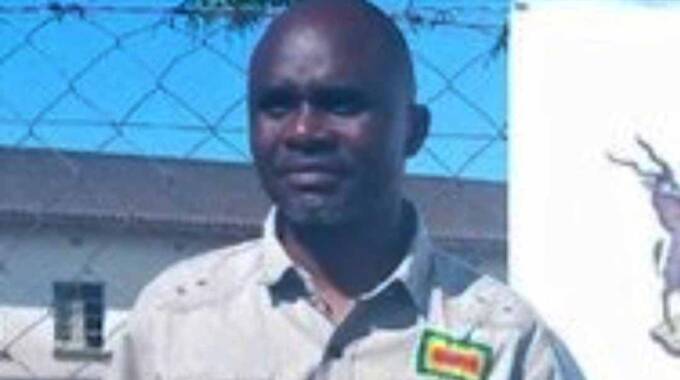 The ManicaPost
Samuel Kadungure
Senior Reporter
ZANU PF has cracked the whip and summoned its disqualified and disgruntled aspiring candidate for Chipinge South — Mr Robert Nyemudzo — for a disciplinary hearing for allegedly orchestrating a bhora musango which is blamed for the party's failure to retain the seat.
Zanu PF was represented by Cde Enock Porusingazi, who lost the seat to opposition Citizens Coalition for Change (CCC) candidate, Mr Clifford Hlatswayo.
This is despite the fact that CCC aspiring candidate for Chipinge South — Mr Army Maunde — had lodged his papers as an independent candidate to protest against his controversial disqualification and replacement by Mr Hlatswayo.
Mr Nyemudzo, who is also accused of setting parallel party structures in the district, is expected to appear before the provincial disciplinary committee chaired by Cde Linda Matatu, on September 15, at the party's provincial offices in Mutare.
A letter written by Cde Matatu, which also serves as a prohibition order barring Mr Nyemudzo from executing party business until the finalisation of the matter reads: "This letter serves as a notice to appear before the provincial disciplinary committee on 15th of September 2023 to answer or respond to the following allegations:
"It is alleged that you funded a bhora musango in Chipinge South Constituency to the point of celebrating Zanu PF loss.
"It is alleged that you are creating parallel structures in Chipinge, vying for a District Coordinating Committee (DCC) position. Please note that in terms of provisions of the party constitution, this notice serves as a prohibition order which means that you are not authorised to carry out party duties until this matter is discharged."
Efforts to get in touch with Mr Nyemudzo were fruitless as he was not answering his mobile phone.
Zanu PF provincial chairman, Cde Tawanda Mukodza confirmed the development.
"Yes, it is true, we are hauling him before the disciplinary committee to answer the outlined charges. We cannot let this cancer continue, otherwise it will get out of hand and spoil everything. It is important that in circumstances like this, the party shows its teeth," he said.
Problems in Chipinge South constituency followed the disqualification after Mr Nyemudzo had emerged victorious in the Zanu PF primary elections after beating Cde Porusingazi, but was disqualified for operating an illegal brewery at Checheche Town.
Mr Nyemudzo was later convicted by Chipinge magistrate, Mr Franklin Mkwananzi, and jailed two years for contravening the Harmful Liquids Act, Chapter 9:10.
Mr Nyemudzo then appealed to a superior court.