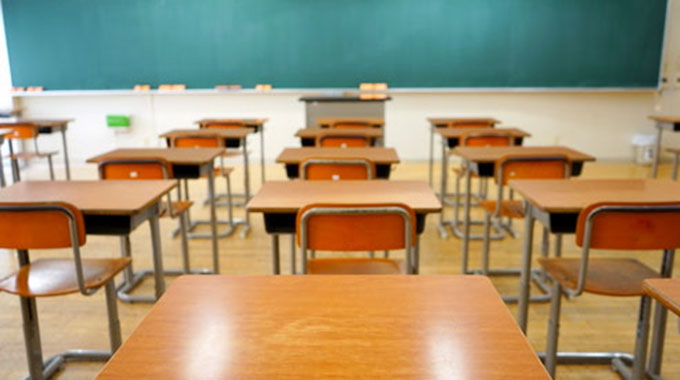 The ManicaPost
Ray Bande
Senior Reporter
THE latest stiffer Covid-19 lockdown regulations have resulted in the re-emergence of backyard schools as parents whose children barely had any meaningful lessons last year went into panic mode.
Government has introduced a 30-day lockdown in light of the recent upsurge in Covid-19 cases.
However, this has plunged parents, especially those with children who were in Grade Six, Form Three and Form Five last year into panic mode as they are expected to sit for national examinations at the end of this year.
With the opening of schools to allow last year's Ordinary and Advanced Level candidates to finish their examinations, some unscrupulous individuals are taking advantage of this to offer lessons.
They are telling the learners to disguise as candidates preparing for their examinations, yet they will be attending physical lessons at teachers' houses.
Some of the learners will be wearing their full school uniforms for easy passage at police check-points that have been erected around the city.
Having been caught between a hard place and a rock, most parents have resorted to sending their children to the backyard schools where there are no Covid-19 preventative measures.
In some of the makeshift schools, learners and teachers conduct lessons without basic personal protective equipment (PPE) like face masks, sanitisers and water to wash hands.
Depending on their stage, learners are being charged as much as US$3 a week for lessons, an amount that is pocketed by the teacher. During the lengthy lockdown period last year, backyard classrooms surfaced after schools resorted to online lessons, but not many learners could afford to religiously follow online lessons owing to lack of gadgets, let alone data.
Manicaland provincial education director, Mr Edward Shumba, warned teachers and learners about possibilities of abetting the spread of Covid-19 through backyard classrooms.
"It is really disturbing to note that backyard classrooms are sprouting up once again.
"We warn teachers and learners that they are putting their own lives at risk.
"Look at the figures of Covid-19 new infections and it is scary, but we have parents who are sacrificing their children's lives through sending them to these backyard schools.
"As far as we are concerned the Ministry of Primary and Secondary Education understands that there is a national lockdown and such learning has been put on hold for the stipulated timeframe," said Mr Shumba.
Recently, Deputy Health and Child Care Deputy Minister, Dr John Mangwiro, called for strict adherence to Covid-19 prevention measures such as wearing of masks, washing hands and practising social distancing.
He pointed out that Harare and Bulawayo are the current hot-spots. However, all other areas are in equal danger.
The enforcement of strict lock-down regulations under Level Four are part of efforts to rein in the spike in infections threatening not only to claim a substantial number of lives but also overwhelm health services.