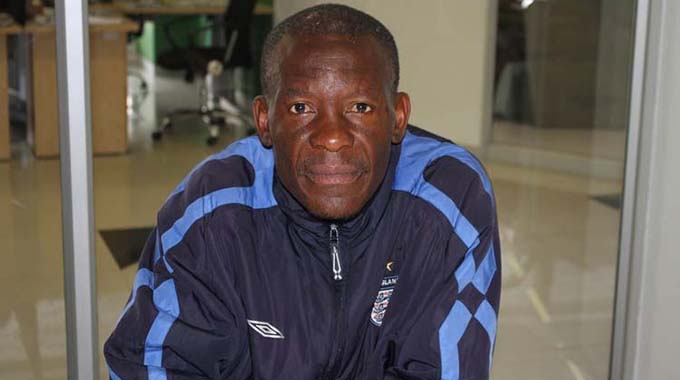 The ManicaPost
Moffat Mungazi Sports Correspondent
WITH the blockbuster 2021 Afcon qualifier against Algeria looming large on the horizon, one of Manicaland's former footballers, Shepherd "Dragline" Muradzikwa has called for Zimbabwe's thorough preparations.
The Warriors visit the Desert Foxes before hosting them between November 9 and 17 in a crucial top-of-the-table double-header as their Group H campaign takes shape.
With the race for qualification heating up, the fixture comes hard on the heels of Zimbabwe's drama filled trip to Malawi for a friendly match.
How Zifa handled the Blantyre battle drew criticisms from football fans.
While the Warriors were scrambling to put together a low-key encounter against the modest Flames, Algeria were engaging in high-profile warm-up duels against more fancied opponents — Mexico and Nigeria.
Muradzikwa, a former Under-20 and senior midfielder, reckons facing the tournament's title holders demands robust preparations.
He says sending the Warriors into battle ill-prepared would be suicidal.
"The importance of our upcoming matches against Algeria is known to all. There is need for a pragmatic approach in preparing for these ties. How we went about business before leaving for Malawi is not how things should be done. We need to learn from the hiccups we faced so that we take our game to a higher level.
"Algeria have played Nigeria and Mexico as they prepare to tackle us, and that shows just how serious they are taking these qualifiers.
"The team needs to be assisted to achieve victory through sound preparations and thorough planning. That orderliness brings efficiency, which leads to success.
"Tournaments are scheduled well in advance to allow participants ample time to get their act together. What happens from the time the match is set affects how teams perform. When dates are announced, noone can argue that they were caught off guard," said the Sakubva-raised three-time soccer star of the year finalist.
Caf announced the revised dates of the 2021 Afcon qualifiers in August following the suspension of action in March due to Covid-19.
Muradzikwa, best remembered for scoring two spectacular pile-drives against Namibia and Ghana in national team colours, urged Zifa to ensure that coach Zdravko "Loga" Logarusic gets adequate time and resources to run the rule over the players called up.
Said the ex-Arcadia United anchor-man: "The association has to play ball here. Issues relating to accommodation, players' allowances and so forth have to be sorted out before players get in camp. I am sure by now Loga knows the stars he wants for these assignments. It will be prudent to engage their respective clubs in time to secure their release. This will allow the coach to adjust his plans in case some players are non-availabile.
"Given how we have been found wanting in the build-up to facing Algeria, we need our troops at the earliest possible convenience to enable the technical team to try out different combinations. Getting together ahead of time will also create a bond among players. A lot is at stake here and our hunger and desire to win should reflect in our preparations.
"Zifa needs to avoid a last minute rush as that may trigger panic amongst team members," said Muradzikwa.
He added that experience has taught him that through shrewd execution, the underdogs can have their day and upset the apple cart.
"Algeria are the reigning champions, but they can be beaten. Where there is a will there is a way. We just need to believe that we can do it. Remember the Warriors once got the better of Egypt in a 1992 World Cup qualifier. We can repeat that if we prepare accordingly," said the widely travelled Mutare City Rovers assistant coach.
In his heydays, the 53-year-old would get a first team jersey in a star-studded Warriors outfit that included the legendary Peter Ndlovu, Benjamin Nkonjera, Francis Shonhayi (both late), Kaitano Tembo, Rahman Gumbo and Vitalis Takawira, among others.
Although the Mutare-born footballer was not turning out for the local traditional big clubs like Dynamos, Highlanders and CAPS United, he would regularly make it into the Warriors squad.
He represented Zimbabwe at the 1988 Central Africa Challenge competition.
A decade later, Muradzikwa was named the Cosafa Cup player of the tournament.