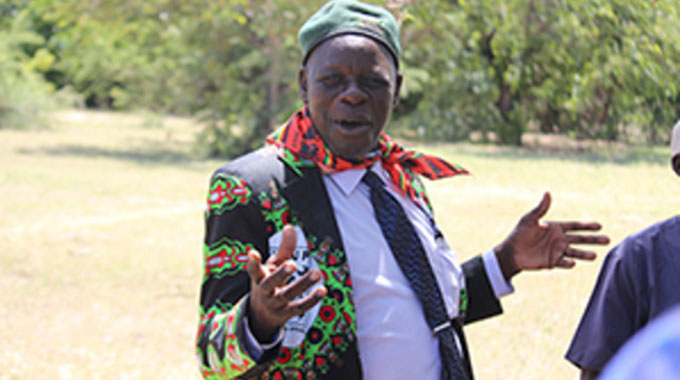 The ManicaPost
Susan Nyamangodo and Muhamed Komboni
THE Zimbabwe National Water Authority (Zinwa) has embarked on a programme to rehabilitate dysfunctional boreholes in Buhera West as part of measures to ease water challenges in the rural constituency.
Buhera West legislator Cde Soul Nzuma confirmed the development saying that the water situation in his constituency had deteriorated and Zinwa is rehabilitating 18 non-functional boreholes.
"Our district is faced with a lot of water challenges. Zinwa has embarked on an exercise to rehabilitate 18 dysfunctional boreholes in the constituency," said Cde Nzuma.
Cde Nzuma said the intervention by Zinwa will not only benefit people, but also livestock.
The constituency has been affected by severe drought, forcing livestock to share the same water points with people.
"Our livestock had been affected by severe drought, and we are grateful that Zinwa has moved in to rehabilitate dysfunctional boreholes to ease water shortages for both villagers and livestock," said Cde Nzuma.
Meanwhile, China Aid drilled about 20 boreholes that had broken down in Mutasa to alleviate water challenges being faced by the villagers.
In an Interview with The Manica Post, Mutasa district development coordinator Mr Benson Mbanje said China Aid has so far drilled 20 boreholes.
"We are very grateful to the China Aid for drilling 20 boreholes in Mutasa in a bid to solve the water crisis in the district. Some residents have been using unprotected water sources while others have been travelling for long distances to fetch water.
"Some villagers were relying solely on contaminated water sources, putting their lives at risk of water-borne diseases like cholera and typhoid. Therefore, the move by China Aid to drill these boreholes is a great achievement because it allows the previously disadvantaged residents to access clean and safe water. The initiative has positive impact as it benefits schools, villages and hospitals because water is important for human life," said Mr Mbanje.