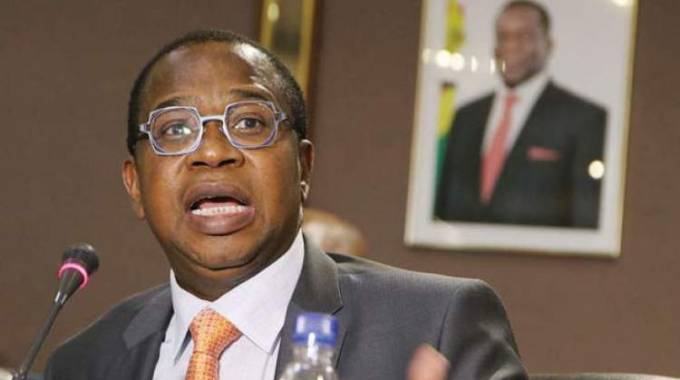 The ManicaPost
Kudzanai Gerede Business Correspondent
Statistics show that Zimbabwe despite its generally low levels of exports, has taken a major inclination towards enhancing trade with its regional counterparts in the Sadc region.
This came out at the Intra-Africa Trade Fair (IATF) meeting held in Harare recently and attended by the Minister of Finance Professor Mthuli Ncube and captains of local industry and trade where it emerged that 93 percent of the country's total exports in 2017 were within Africa, with the bulk of it (63%) destined for South Africa.
On the imports side, 53 percent of Zimbabwe's imports were of African origin with South Africa once again a dominant trading market constituting 40 percent of imports.
Highly industrialised South Africa continue to enjoy a substantial trade surplus with Zimbabwe.
This is regardless of the fact that since 2016, Zimbabwe has temporarily restricted over 40 items from being imported into the country as Government tried to incubate its fallen industrial base from imports that were dominating the market.
Government has since late last year relaxed the import restriction measures to alleviate basic commodities shortages.
According to United Nations COMTRADE database on international trade, in 2016 of Zimbabwe's top 6 export markets, four of them were within the Sadc region namely South Africa ($ 2.25 billion), Mozambique (267.70 million), Zambia ($ 72.2 million) and Botswana ($29.08 million). Only United Arab Emirates and Belgium were the non-SADC countries on the top 6 export list.
However worryingly, Zimbabwe's export products are predominantly raw, with extractives such as gold, diamond, chrome, platinum, iron, steel, and nickel and non-mineral products such as cotton, tobacco, cement, raw hides and leather making the country's export basket.
This is why Zimbabwe's exports are largely skewed towards South Africa which presents a market for raw materials for its industries and also justifies Zimbabwe's trade deficit with its biggest trade partner.
It is also why Sadc has come up with a template to balance the urge for trade among member state and minimise trade deficits by fostering for industrialisation in its revised indicative strategy development plan 2015-2020 as well as the Sadc industrialisation strategy and roadmap.
Zimbabwe is taking considerable efforts towards this, following the successful setting up of Special Economic Zones to kick-start its industrialisation agenda and diversification of export products.
Speaking at the IATF business meeting, Prof. Ncube said infrastructure bottlenecks and low levels of industrialisation within the region was the chief culprit to little trade among member states in Africa.
"Some of the major challenges behind poor intra African trade include poor infrastructure (roads, technology, loading and offloading equipment), lack of industrialisation, similarities in product portfolios and border inefficiencies, non-tarrif barriers and lack of product competitiveness," he said.
The Sadc bloc comprises of generally small economies which in order for local companies to sustain growth they have to tap into the export markets.
Economies such as Namibia, Lesotho, Swaziland and Botswana have populations of less than five million while Zimbabwe, Zambia, Mozambique and Malawi average around 14 million. These are figures that fall short of sustainable product markets when compared to East Africa for instance where Kenya, Ethiopia, Uganda and Tanzania have population average of over 70 million each.
Experts say with such small populations, businesses operating in Sadc member countries ought to look outward to enlarge their markets so that economies of scale are easily achievable which brings price competitiveness. "We have sectors such as iron and steel, pharmaceuticals, (and) agro-processing that can be partnered to export to the world. We have a challenge that the level of complexity is still low. Zimbabwe has got a number of companies producing predominantly for local consumption and yet these products can be supplied elsewhere," Confederation of Zimbabwe Industries president SifelaniJabangwe said.
Owing to poor logistical infrastructure and minimal transport connectivity with the global markets the Sadc bloc presents a massive market for most developing Sadc economies.