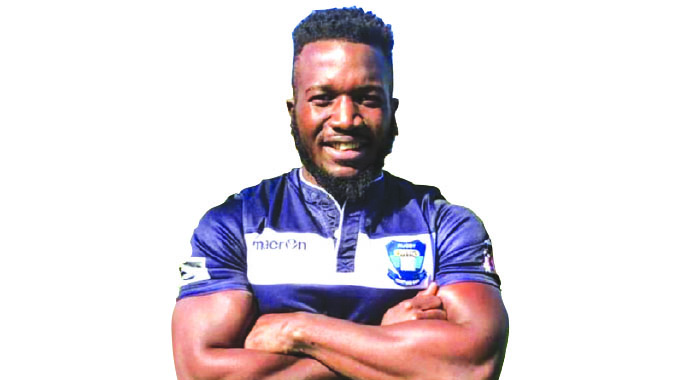 The ManicaPost
Ray Bande
Senior Reporter
ZIMBABWE rugby is in the right hands and qualifying for the 2023 World Cup is a realistic dream for the Sables,  Mutare-born and Romania-based Ngoni Chibuwe has said.
The Zimbabwe Rugby Union has lined up a busy schedule which includes taking part in the Currie Cup First Division in South Africa as well as a possible end of year tour of Netherlands in a bid to prepare the Sables for 2023 France World Cup qualification.
Meetings with Germany and Belgium are also possible as the country seeks to leave no stone unturned in its quest for a first appearance at the global event since 1991.
Rugby training is slowly resuming in different parts of the world, including South Africa, following Covid-19 lockdowns across the globe.
These developments, coupled by the recent victory over Kenya after almost a decade of defeats at the hands of the Kenyans, have given Chibuwe a reason to believe that the Sables can achieve more.
"We really can't wait to be together as the Sables. I think when the boys come together, they will be ready. They are working tremendously behind the scenes.
"We beat Kenya after a long time and that gave us a reason to believe that we can go all the way to qualify for the World Cup in 2023. It has been a long time since we qualified for the World Cup, but I think this is a great opportunity for us to restore our pride," he said.
Last year, Zimbabwe made their debut in the SuperSport Rugby Challenge, an event credited for steering the team to a Victoria Cup triumph ahead of Kenya, Uganda and Zambia.
The Zimbabwe international rugby player, who traces the roots of his career to Hillcrest College, is a firm believer in coach Brandon Dawson, whom he perceives as a God-given gift to Zimbabwean rugby.
He spoke glowingly about how coach Brandon Dawson has transformed Zimbabwe rugby.
"Dawson is targeting Zimbabwean players plying their trade in different countries across the globe. He even goes out of his way to use personal resources to make sure that rugby is played.
"I remember at one time when I was in Mutare, he provided me with money for fuel so that l could fulfil a match. With people like him, Zimbabwe rugby is in safe hands. He is truly passionate about Zimbabwean rugby," said Chibuwe.
"Like l said, Zimbabwean rugby is in the safe hands of Dawson and his team that includes Jason Marits, Tonderai Chavhanga, Dannie Hondo, T. J Chifokoyo, the physiotherapists and many other people working hard behind the scenes to make sure that we qualify for the 2023 World Cup.
"The work started last year when we ventured into the Victoria Cup, which was a great opportunity for the young Zimbabwean rugby team as it was exposed to good rugby from Uganda and Kenya.
"Earlier in 2019, the Sables also featured in the top class competition – the SuperSport Challenge — which also gave our players the necessary experience. All this helped Zimbabwean rugby grow. It helped us win the Victoria Cup.
"If the Covid-19 situation permits, plans to play Netherlands later this year are very noble. In Zimbabwe, we are lucky that we have different players playing abroad. In Romania, we are expecting to start games soon. The few players in Spain are actually currently playing games. So we have a good mix of foreign-based and local players who can compete when we play against Netherlands," he said.
Chibuwe hailed the roping in of greenhorns in the Sables set-up. He said this move dovetails into plans to qualify for the 2023 World Cup.
"The inclusion of new youngsters is a noble idea. They are the future. They might be 23 now, but in 2023 they will be 26. They would have gathered the much needed experience.
"Brandon Munyekedzi is playing very well in New Zealand. The boy is pure magic. I know him and I have watched him playing. It is very nice to have him around, he will certainly add some weight to the team," said Chibuwe.