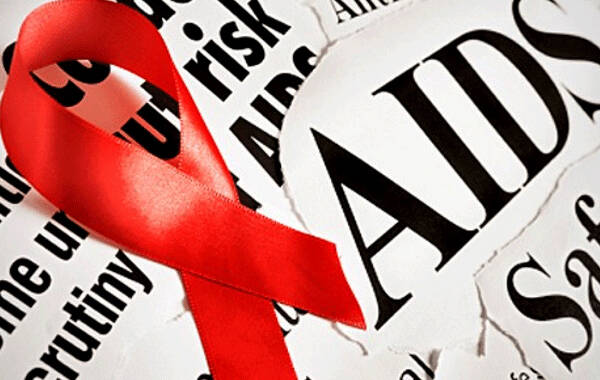 The ManicaPost
Samuel Kadungure
Senior Reporter
ZIMBABWE continues to record significant gains in its response to the HIV epidemic as evidenced by a steady decrease in incidence, prevalence and mortality rates, predicated on the attainment of the 95-95-95 targets.
Zimbabwe set ambitious targets as it calls for 95 percent of all people living with HIV to know their status, 95 percent of all HIV positive to receive sustained antiretroviral therapy (ART), and 95 percent of all people receiving antiretroviral therapy to have viral suppression by 2025.
Latest statistics released by national ART co-ordinator in the Ministry of Health and Child Care, Dr Chiedza Mupanguri show that Zimbabwe is now at 96-97-95 and has adopted the use of new ARV medicine, dolutegravir (DTG), which leads to rapid viral suppression.
The drug does not easily lead to resistance and by June 2022, 77 percent of patients had been moved to the first line of this new medicine.
The positive strides are attributed to effective leadership, evidence-based programming, good partnerships and client-centred approaches.
"These approaches have been the cornerstone of our success, although the Covid-19 pandemic was one of the most significant threats to our HIV programming due to the national lockdowns and travel restriction measures between 2020 and 2021," said Dr Mupanguri.
A WHO study found that people living with HIV have a 30 percent greater risk of developing severe or fatal Covid-19.
The Covid-19 pandemic has also caused significant disruptions to essential health services.
The vulnerability of people living with chronic conditions was also increased due to the devastating consequences of the triple burden of HIV, non-communicable diseases (NCDs) and Covid-19.
The Covid-19 crisis has, therefore, unleashed an unprecedented push for models of Differentiated Service Delivery (DSD) which are driven by people living with HIV, including multi-month dispensing and the use of telemedicine and online services to replace in-person visits and to streamline access to HIV services.
Efforts are now taping into synergies in services centred around people rather than single diseases, which is a critical part of the NCD-HIV integration agenda.
Dr Mupanguri said the Health Ministry has integrated non-communicable diseases like hypertension, diabetes, cancer and mental health to improve care and quality for people living with HIV.
"Mental health and HIV are related. A study done in Harare shows that 63 percent of HIV positive young people are at risk of depression. Common disorders in people living with HIV include depression, anxiety and substance abuse.
"All clients, during their annual review, should be screened for anxiety and depression. Those who test positive should be managed with counselling interventions. Where appropriate, they should be referred for formal mental health management.
"All HIV positive clients should have an annual blood pressure check and assessment of other chronic disease such as diabetes during their HIV clinical review. Those already diagnosed with hypertension, diabetes, asthma or epilepsy should be integrated for ART clinical follow-ups," said Dr Mupanguri.
About 1,3 million people are living with the virus, out of which 1,2m are adults and just over 72 000 are children.
The national HIV prevalence rate is 11,8 percent (15-49 age group).
The rate among women is 14,8 percent and 8,6 percent among men.
"HIV incidence is 0,45 percent; down from 1,42 percent in 2011 and 0,98 percent in 2013. It has been declining over the years due to increase in combination of prevention activities and availability of ART.
"Aids mortality significantly declined by 71,9 percent from 488 per 10 000 in 2010 to 137 per 100 000 in 2020. There was a 28,6 percent reduction of Aids-related mortality from 2015 to 2020.
"Zimbabwe achieved 96-97-95 of the 95-95-95 targets. We have achieved all the 95s and this is attributed to interventions like index case testing, treat all, roll out of optimised regimen such as Tenofovir, Lamivudine, and Dolutegravir (TLD), palatable paediatric formulation and defaulter tracking.
"However, children are lagging behind at 73 100. The HIV programme should continue to sustain gains made over the last decade, especially now under the threat of Covid-19," she said.
Dr Mupanguri said people living with HIV on ART increased to over 1,2 million due to early adaptation and use of standard and simplified treatment guidelines, decentralisation of ART centres from seven pilot sites (2004) to 1,669 health facilities (June 2022), use of standard training curriculum; scaling up of clinical mentorship activities in all districts, rolling out of quality improvement projects and effective partnerships.
About 61 percent of those on ART are females given their positive health-seeking behaviour.
"Total HIV patients in care are 1 212 048, of which 958 400 are at primary level care. Of these, 196 826 are receiving ART at district and mission hospitals, 23 981 at provincial hospitals, and 31 841 at central hospitals.
Those on the first line of ART are 1 211 030, of which 958 593 are at primary level care.
"About 1 160 597 patients are on the first line, while 49 944 and 489 are on second and third lines, respectively," she said.
Dr Mupanguri said an ART census (2015 to June 2022) shows an increase in ART coverage, although children are still lagging behind.
Gaps in the testing of infants and children exposed to HIV have left some children living with HIV undiagnosed.
For the next few years, priority is on expanding rights-based index, family and household testing and to optimize paediatric treatment in order to diagnose these children, link them to treatment and retain them in life-long care.
Dr Mupanguri said about 95 percent of ART sites offer TB preventative treatment, and 635 872 patients had received it by December 2020.
Deputy PMTCT and Paediatric HIV Care and Treatment Coordinator, Dr Precious Andifasi said priority is now on triple elimination of vertical transmission of HIV, syphilis and HBV.
"These are transmitted sexually and vertically (mother to infant), and can cause significant maternal and child morbidity and mortality. However, not all HIV positive women will transmit the virus to their children.
"In the absence of any interventions to reduce risks of mother to child transmission, 20 to 45 percent of infants born to HIV-positive women will be infected with HIV. About five to 10 percent are infected during pregnancy, 10 to 15 percent during labour and delivery and five to 20 percent through breastfeeding. The risk of transmission is less than five percent when the mother is on ART and virally suppressed," she said.