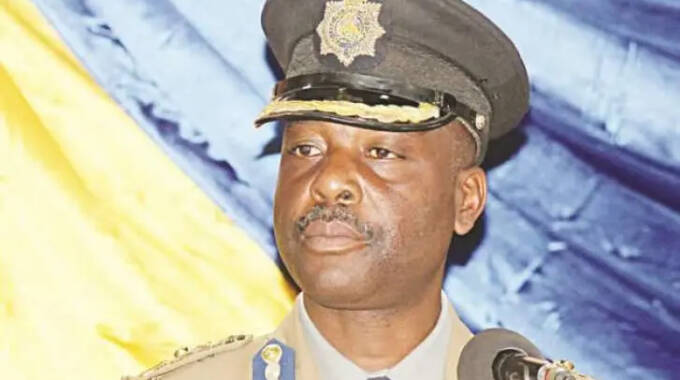 The ManicaPost
Tendai Gukutikwa
Post Reporter
DESPITE the strain brought about by the Covid-19 pandemic on the national health system, the country remains on track in its pursuit to eradicate HIV.
Giving his remarks at the Zimbabwe Republic Police (ZRP) Health Services Conference held at a local hotel early this week, ZRP's Deputy Commissioner-General Steven Mutamba said the police, through its Health Services Directorate, played a key role in making sure that the country did not sway from its HIV eradication goals.
"It is gratifying to learn that despite the numerous challenges we face, our nation is making steady progress towards achieving our HIV objectives.
"The prospect of ending the HIV epidemic and its devastating impact on millions of lives is within our reach. With sustained efforts and innovations in prevention, diagnosis and treatment, we can achieve the global target of eliminating HIV as a public health threat by 2030. This is our shared vision and our collective responsibility," he said.
He said police officers, like any other human beings, are not spared from HIV, adding that it is important that measures are put in place to fight the disease within the organisation.
"Just like all other citizens, police officers have not been spared from HIV. It is therefore important that measures are put in place to manage the scourge so as to ensure that the core business of the organisation is not affected.
"I am happy that the HIV Conference has now become an annual event on our Health Services calendar where we continuously share information and good practices that can improve our fight against HIV," he said.
Deputy Commissioner-General Mutamba further applauded health personnel in the police force and beyond for their tireless effort during the Covid-19 era.
"We all witnessed how challenging the situation was and your commitment to the medical calling was unparalleled.
"It was during this time that the fight against HIV was also threatened as focus at individual, institutional, national and global levels shifted to the immediate threat of Covid-19.
"Now that the Covid-19 threat has dissipated, it is time for us to channel all our energy on other health problems such as HIV and non-communicable diseases which I am informed pose an equal if not worse threat," he said.
He went on to challenge all health personnel to remain resolute and continue being professional.
Deputy Commissioner-General Mutamba said considering the progress made so far, the country will achieve the 95-95-95 target.
The target calls for 95 percent of all people living with HIV to know their HIV status, 95 percent of all people with diagnosed HIV infection to receive sustained antiretroviral therapy, and 95 percent of all people receiving antiretroviral therapy to have viral suppression by 2025.
"It is worth noting that a number of partners have come on board to work with the ZRP's Health Services Directorate in ensuring that the health of our police officers is guaranteed.
"One such partner is the National Aids Council whose efforts will not go in vain as this platform is affording us an opportunity to have better health service providers," he said.
The conference attracted health workers from across the police force and from the Ministry of Health and Child Care.