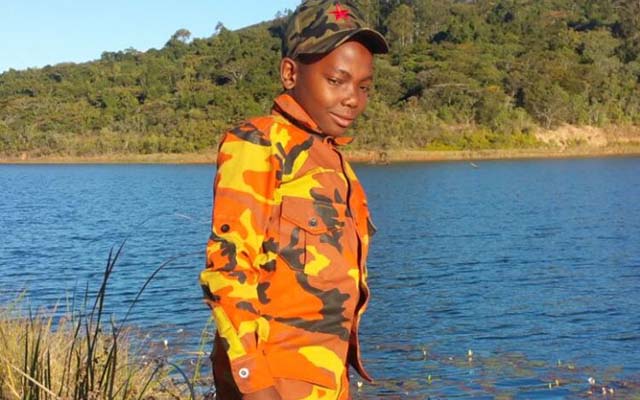 The ManicaPost
Liberty Dube
TO many parents, allowing your child to pursue a music career, compose songs and stage live shows at a tender age is unheard of and unacceptable.
But for popular Dangamvura prophet, John Karembera, seeing his 12-year-old child, Talent soaring high as a Zim-dancehall musician, holding successful live shows and taking music seriously is a joy.
Talent, popularly known as Diamond Kid is a Grade Six pupil at Dangamvura Primary School.
He has become a darling of many in the Zim-dancehall fraternity because of his inspiring and unique lyrics that are laden with gospel messages as well as energetic choreography on the stage.
He works under the stable Big Joker Records which is owned by his father, John who is also a musician.
He has staged several fine performances at Club Mandisa and Golden Peacock Villa Hotel.
He recently mesmerised fans and shocked some when he put up a top drawer performance at Club Mandisa, curtain-raising for Dboi and Sparxx popularly known as Diamond Boys.
His innovation, verve and energy on stage are unbelievable at his age.
"He budged into the studio one day when he was nine. He started singing and we were all shocked.
''We couldn't stop him. His passion and love for music is just amazing. I have been his mentor and I am glad that he balances school and music well.
''He has been doing well at school and that is so motivating. We are all proud of him as his parents.
''He has a bright future if he remains humble," said John.
Like talented Zim-dancehall chanter, Soul Jah Love, Diamond Kid sometimes don't write his lyrics down, it comes from head.
''He denounces drugs and urges people to have faith in God in most of his songs.
He boasts of two albums to date, Takumberi saToki and the latest one a 2016 Singles Collection.
The collection features potential hits such as ''Samatenga'', ''Lyf Yangu'', ''Vechidiki Varikurasika'', ''Shungu Dzemoyo'' featuring Mavendor Boss and Diamond FM, a gem he hails the local radio station for promoting local music.