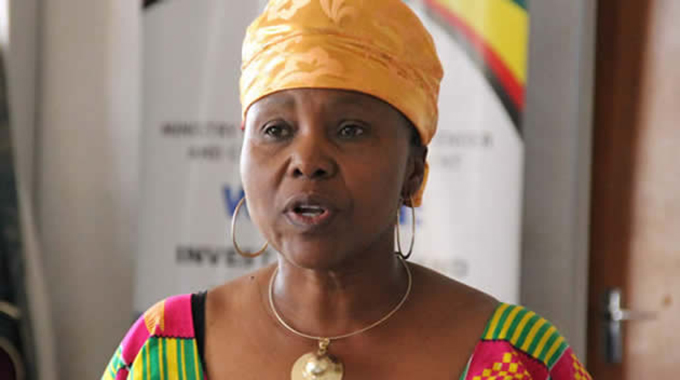 The ManicaPost
Ray Bande
Senior Reporter
ZIMBABWE is worried and closely monitoring the armed conflict in Mozambique, while possible interventions will be guided by a collective Sadc Troika decision, a Cabinet minister has said.
Armed attacks by extremist militant groups in Mozambique's oil-rich Cabo Delgado Province have increased this year, triggering panic in neighbouring countries, Zimbabwe included.
Members of Al-Shabaab, an armed group, launched their first assault in Mocímboa da Praia District in Mozambique in October 2017 by attacking government institutions and a police station where two police officers were killed. Since then, the attacks have displaced over 300 000 people, with more than 2 000 lives claimed so far.
Civilians are mostly targeted and the attacks have grown increasingly violent.
Latest reports indicate that the escalating conflict was spreading into Tanzania, which shares the border with Mozambique.
In an interview with The Manica Post on the sidelines of the Zimbabwe Defence Forces (ZDF) strategic planning Workshop in Nyanga on Wednesday, Defence and War Veterans' Affairs Minister Oppah Muchinguri-Kashiri said Zimbabwe was closely monitoring the armed conflict in Mozambique.
"We are really worried with the situation prevailing in Mozambique, particularly in the Cabo Delgado region. The situation is no longer affecting Mozambique only. We recently heard that they moved 50km into Tanzania and killed a lot of people there," said Minister Muchinguri-Kashiri.
"It means there is provocation on another Sadc country. That is worrisome to Zimbabwe since Mozambique is our lifeline. lt is a worry for us since they (the militant groups) are moving inland.
"Mozambique is now approaching countries like the United States of America and France for assistance. We do not know how far they have gone in that direction," she said.
Minister Muchinguri-Kashiri said peace in Mozambique was crucial for Zimbabwe's development.
"Mozambique is in Sadc and therefore their problem is a Sadc problem. Therefore, it is very, very important that we take ownership of what is happening in our region because an attack on a Sadc member state is an attack on all of us as a bloc.
"Mozambique is our lifeline because it is our gateway to the sea. For all our goods — either rail or road — we use Mozambique because we are landlocked. It is in our best interest that Sadc moves in quickly to address the situation. We need to find a lasting solution to this challenge," she said.
The minister said the country stands guided by its Sadc counterparts' decision on how the bloc can intervene.
"You need to appreciate that our intervention in the Democratic Republic of Congo war resulted in the imposition of the economic sanctions that are affecting us. As a region, we agreed that it should not just be a few countries that take part in regional security issues.
"Whatever happens, the region – through the Troika Organ on Politics, Defence and Security – must come up with strategies so that decisions are made at that level. Collectively we are stronger," she said.
However, Minister Muchinguri-Kashiri said nothing stops Zimbabwe from engaging Mozambique in pursuit of a lasting solution.
"At a bilateral level, nothing stops us from talking to each other, sharing experiences and advising each other. But when it comes to a situation where we are attacked and we need to intervene as a Sadc force, then a decision has to be made at that level. We feel we have a major role to play in Mozambique," the Defence and War Veterans' Affairs Minister said.
The Sadc Organ on Politics, Defence and Security is responsible for promoting peace and security in the region.
It is mandated to provide member States with direction regarding matters that threaten peace, security and stability in the region.
Mozambique shares borders with Malawi, South Africa, Eswatini, Zambia, Zimbabwe and Tanzania..