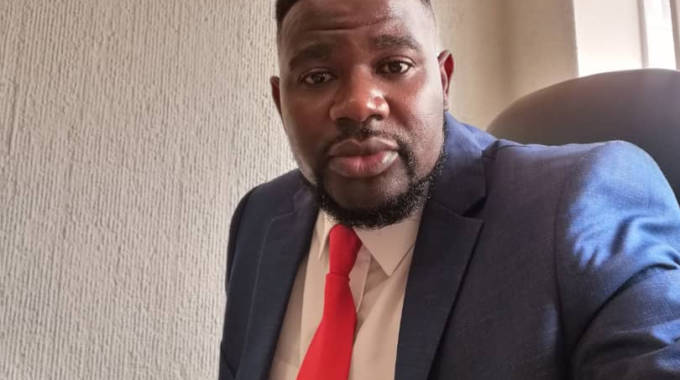 The ManicaPost
Ray Bande
Senior Reporter
TEAM Zimbabwe's participation at the ninth edition of the African Union Sports Council Region Five Youth Games scheduled for Maseru, Lesotho gathered momentum this week with most of the athletes already in camp.
The games run from December 2 to 12.
In this year's edition, Zimbabwe will be fielding 138 athletes for both males and females in football, swimming, athletics, tennis, taekwondo, basketball, judo, gymnastics, netball, volleyball and boxing.
A total of 37 technical officials for the different sporting codes will also make up Team Zimbabwe.
Team Zimbabwe management committee member-in-charge of media liaison and publicity, Ranson Madzamba, told Post Sport in an interview on Wednesday that the initiative is meant to improve the performance of national team in different sporting genres.
"As Team Zimbabwe, we are aiming to be the best team, and Zimbabweans will, without doubt, celebrate our achievement. This is a platform we hope will help us build stronger national teams for the country. Our aim is to turn the sport sector into a vibrant and creative industry," he said.
By Tuesday, the boys football team was already camped at Rockwood Catholic Centre, in Hatfield in Harare, while girls football team went through their paces at Baptist Church in the same area.
The athletics team is camped at Jekesa Pfungwa Lodge again in Hatfield, while the netball team is at Baptist Church.
Basketball, boxing, gymnastics, judo, taekwondo and volleyball teams' camps commenced on Wednesday.
Madzamba said swimming and tennis teams were having periodic training camps ahead of the final camp.
Government has affirmed its commitment to enter a full team to the Games.
This is in line with the Second Republic's National Development Strategy (NDS1) that seeks to stimulate increased participation in sport and recreation, promote improved performances in sport, and leverage the power of sport as a tool to build and improve bilateral and multilateral relations with foreign governments and other international institutions.
The African Union Region Five Council of Ministers responsible for Sport, on November 23, 1997 in Cabinda, Angola, adopted a five-year development plan on Sport and Recreation Development for the 10 African Union Sports Council Region (AUSC) countries, namely, Zimbabwe, Zambia, South Africa, Namibia, Mozambique, Malawi, Lesotho, Eswathini, Botswana and Angola.
The Council of Ministers, at the same meeting, resolved to host, on a biennial basis, Regional Games for the 10-member States.
Meanwhile, for yet to be established reasons, the game of table tennis will have its own version of Region Five Games in Botswana.
In a separate interview, William Machacha, the Zimbabwe table tennis junior national team coach, who is also Manicaland Table Tennis Association's technical director, said preparations for the Region Five Games to be held in Botswana are progressing on well.
He confirmed the inclusion of two players from Manicaland, Hilda Mupandasekwa and Trust Madoro who were drafted into the Under-19 national team after winning gold and silver medals in a recent competition.
"I think my team is ready for the games. They have been yearning for competitions and this event presents an opportunity that they have been itching for. We are looking forward to a fine outing and possibly make the nation proud," said Machacha, who will be coaching a national team for the first time in his career.