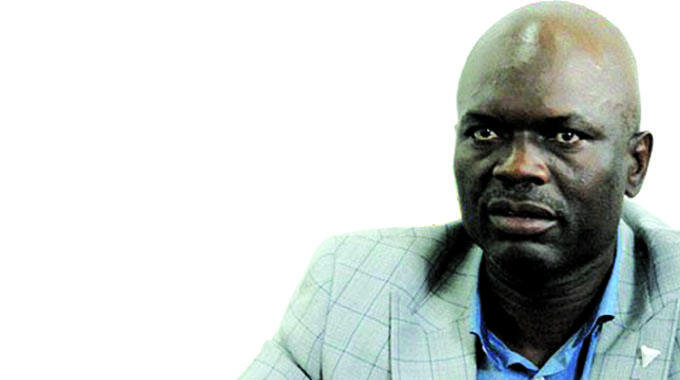 The ManicaPost
Ray Bande Senior Reporter
THE country's football governing body, the Zimbabwe Football Association (Zifa), once again finds itself at the deep end as the national team starts preparing for the crucial African Cup of Nations Group H qualifying matches.
Zimbabwe face Algeria in the next round of qualifying matches on November 11 and their preparations for the back-to-back encounters against the Desert Foxes have so far been marred by chaos and lack of proper planning. Algeria are the group leaders with six points, while Zimbabwe come second with a tally of four.
Botswana are a distant third with a solitary point, while Zambia anchor the table with no points. All teams have played two matches each.
Zimbabwe will face Algeria on November 11, before squaring up against the same team seven days later.
The Warriors will carry on with their campaign in March next year when they face Botswana and Zambia. Zimbabwe were held to a goalless draw by neighbouring Botswana before pulling a shocker by beating Zambia 2-1 away in Lusaka.
Both matches of this campaign were played in November last year.
Fans interviewed by Post Sport expressed anger over the way Zifa has been handling the Malawi friendly. Themba Dekesa of Chipinge expressed his frustrations on the Warriors' lack of preparedness.
"The dates for the friendly matches which we seek to utilise in preparation for the African Cup of Nations were known since way back but no preparations were made. We even know that we will play Algeria on November 11 but no proper systems are being put in place while the date fast approaches. Covid-19 becomes the convenient excuse but I think it does not hold any water. Some foreign leagues were also affected by Covid-19 by they quickly bounced back to action as soon as their situations allowed. That should have been a signal for us to start preparing our national team for international assignments," said Dekesa.
Bongai Dube of Zimunya said Zifa's priorities were misplaced.
"Not so long ago, Zifa was jittery over Fifa's Covid-19 funds. The Warriors' return to action was supposed to be their top priority. They should have found a way of assembling local players for training, about 20 players in camp, with their coach, under strict Covid-19 measures. This would have formed the core of their trip to Malawi. While we can depend on foreign-based players here and there, we should have a reliable stream of home-based players when it comes to national duty," said Dube.
Paul Sigauke of Mutare also had no kind words for Zifa.
"It is a shame we are always subjected to this. When it comes to national teams, you can't choose, unlike your Arsenal or Manchester United. This is why we keep supporting the team despite the mess created by Zifa over and over again. I can't wait for the day when the heavens will remember us and give us sound football administration in this country. God bless the Warriors!" said Sigauke.
Such is the deep seated frustrations of the millions of Zimbabweans who believe in the beloved Warriors' brand. Media reports early this week indicated that Olympic Lyon striker, Tino Kadewere, who had been included in the Malawi squad, is one of the high-profile players who are out of the match.
Nottingham Forest defender, Tendai Darikwa, is understood to have lost his passport and could miss the match as he is still processing another document. Loga has indicated that he needs to assess Macauley Bonne, who last Friday completed a move to Championship side Queens Park Rangers.
However, the big striker wants to first settle at his new club where he scored on his debut at the weekend. Spain-based goalkeeper and Aces Youth Academy alumni, Martin Mapisa, is set to miss the trip owing to injury.
Alec Mudimu, Teenage Hadebe, Khama Billiat, and Nakamba are also in the squad.
Warriors Malawi Squad
Goalkeepers
1. Talbert Shumba (Triangle United)
2. Nelson Chadya (Ngezi Platinum Stars)
Defenders
3. Ian Nekati (Chicken Inn)
4. Qadr Amin (Ngezi Platinum Stars)
5. Alec Mudimu (Sherriff Tiraspol)
6. Takudzwa Chimwemwe (Buildcon)
7. Teenage Hadebe (Yeni Malatyaspor)
8. MacClive Phiri (Sekhukhune United)
9. Jimmy Dzingai (Nkana FC)
Midfielders
10. Marvelous Nakamba (Aston Villa)
11. Tanaka Chinyahara (Red Arrows)
12. Ishamel Wadi (Caps United)
13. Khama Billiat (Kaizer Chiefs)
14. Wellington Taderera (Ngezi Platinum Stars)
15. Phenias Bamusi (Caps United)
16. King Nadolo (Dynamos)
Strikers
17. Charlton Mashumba (Polokwane City)
18. Stanley Ngala (FC Platinum)