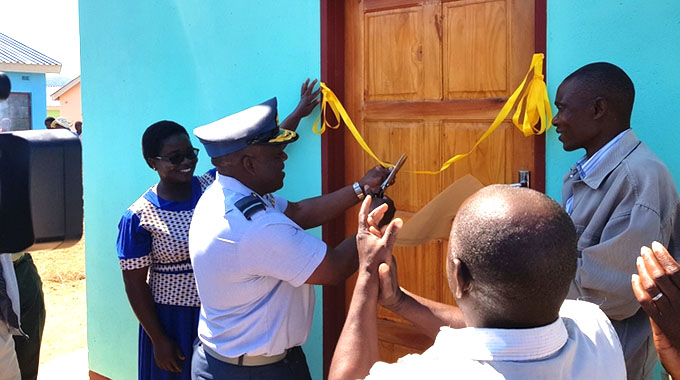 The ManicaPost
Kudakwashe Chidziya Post Correspondent
EIGHTY-EIGHT members of the Zimbabwe Defence Forces (ZDF) on Wednesday expressed heartfelt gratitude to the Government after being handed over completed housing units in Hauna.Through the ZDF benefit fund, officers were given complete houses as a way of improving their welfare. Several officers and their families have benefited from the housing scheme in Hauna after the completion of the 88 housing units with 25 houses being officially handed over this week.The housing project for ZDF officers is at an advanced stage and out of the 102 houses, 88 are already complete.
Speaking during the handover of the just completed 25 houses, Air Commodore Brian Chikonzo said ZDF was committed to improving the welfare of its officers.
"This is part of our efforts as ZDF to improve the welfare of our officers. We are providing them with houses. They deserve quality shelter. Our members contribute towards the ZDF fund and we secure land for them from local authorities. As ZDF we then facilitate the construction of standard houses. Others might choose to develop their own land, but our mandate is to provide quality and habitable houses for our members," said Air Commodore Chikonzo.
He said ZDF will build more houses for its officers in Manicaland as a way of improving their social and economic conditions.
One of the beneficiaries, who refused to named citing protocol said: "We are so happy to be landlords from today onwards.
"It was difficult to raise the required deposits to meet various land developers thresholds, but through this scheme here we are. Our families now have places to call a home. We wish the scheme continues and we cannot hide our joy and gratitude to the Government for prioritising our needs and improving our social welfare".