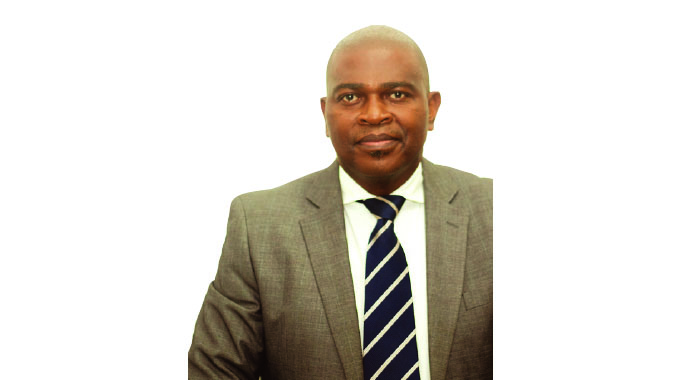 The ManicaPost
With the mining industry working towards achieving an annual revenue of US$12 billion by 2023, the diamond sector is expected to contribute US$1 billion towards that. This week, our News Editor Cletus Mushanawani had a chat with the new Zimbabwe Consolidated Diamond Company (ZCDC) board chairman, Mr Wellington Pasipamire, to get an appreciation of the mining operations at Chiadzwa. During the interview, Mr Pasipamire also shed more light on the circumstances around the recent resignation of acting chief executive officer, Mr Rob De Pretto. Below is the full interview:
CM: We have gathered that the acting chief executive officer, Mr Rob De Pretto, has resigned shortly after the appointment of a new board of directors? When did he resign and what are the reasons behind his resignation?
WP: ZCDC enjoyed cordial relations with Mr De Pretto. Unfortunately he has pressing family issues back home (outside Zimbabwe) and he needs to attend to that. Therefore in as much as he wanted to continue working for organisation, the time had come for him to be with his family. We look forward to working with Mr De Pretto in other future strategic roles in Zimbabwe's mining sector.
CM: Who has been appointed as the new chief executive officer?
WP: Mr Levi Chiota is currently the acting chief executive officer.
CM: The mining industry was among the first sectors to be given the green light to resume operations following the nation's total lockdown in April. How are your operations now in light of Covid-19?
WP: ZCDC has been operating under conditions to mitigate chances of infection. However, since some supporting services for spares and consumables are on lockdown, operations have been subdued. Movement of spares and transactions from within and outside Zimbabwe remain a challenge.
CM: Are we going to see a revision of this year's production targets?
WP: Due to the subdued operating environment, production has been affected. However, plans are underway to recover from the effects of the coronavirus.
CM: It has been established that some ZCDC employees recently tested positive for Covid-19. How many were infected and what measures are now in place to ensure employees' safety, especially considering that their operating environment is high risk?
WP: We have put up robust measures, including screening, sanitisation, physical distancing and aggressive awareness campaigns to curb the spread of the virus. We have recorded 10 cases, of which nine have already recovered while the last one is recovering and is due for his final test. Full contact tracing and isolation were done. From the onset we had decongested our facilities and hold virtual meetings with stakeholders.
CM: What lessons can be drawn from the effects of the Covid-19 pandemic?
WP: The pandemic has exposed most organisations' lack of preparedness in dealing with disasters, hence the introduction of Disaster Management Plans (DMP). Businesses almost closed due to this. It has now been noted that employees can productively operate from their homes, thereby reducing transport, food and rental costs, while also stopping the spread of the virus. It was also established that businesses can be conducted through virtual meetings. This has led to adoption of innovative ideas and new business models that reduce costs. ZCDC is also looking into ways of reaching to our markets through online selling. We are also introducing new hygienic factors for an improved working environment.
CM: In July, it was reported that diamonds had not been auctioned since September last year, with one parcel being withdrawn from the market in February due to the low prices that were on the market at that time. Has there been any auction(s) so far?
WP: ZCDC is pursuing various sales initiatives to accelerate the sale of the diamond stockpile. Since July 2020, ZCDC has managed to conduct a private sale with an international customer. As a result of increased enquiries from international customers, ZCDC plans to do more private sales during this period. ZCDC has also held a tender for local buyers. Going forward, local tenders will be held monthly for the next six months.
CM: What are the new markets being targeted?
WP: ZCDC intends to sell its diamonds on international markets such as India, Antwerp, Dubai and Hong Kong. ZCDC will also appoint international selling agents to sell its diamonds on these international markets.
CM: How is ZCDC supporting the growth of the local diamond cutting and polishing industry?
WP: ZCDC will hold monthly local tenders for the next six months in order to support the local cutting and polishing industry. Local buyers will be allowed to pay for their diamond purchases in local currency at the prevailing RBZ auction rate. ZCDC will also work with financiers in structuring diamond credit facilities for players in the diamond cutting and polishing industry.
CM: Has the joint venture between ZCDC and Alrosa taken off? If so, what is the shareholder structure like?
WP: The venture has taken off and the joint venture company — Alrosa Zimbabwe – commenced prospecting activities in Malipati in July 2020. Activities include field mapping, collection of deflation samples and pre-concentration of samples in the field. The initial shareholding is 70 percent for Alrosa and 30 percent for ZCDC, with provision for ZCDC's shareholding to 49 percent.
CM: The mining sector is working towards attaining the 2023 milestone of hauling minerals worth US$12 billion. Is ZCDC geared towards meeting this challenge?
WP: The diamond sector is expected to contribute US$1 billion towards the US$12 billion economy, and ZCDC is a formidable contributor to this target as its target annual revenue will be US$617 million by 2023. ZCDC has enhanced its investment in exploration, mining and processing in order to meet this target, notwithstanding the current challenges being faced.
CM: Diamond companies have been accused of not playing ball when it comes to corporate social responsibility programmes, with the issue of Arda Transau relocations being topical. What is ZCDC doing to ensure that the local community benefits from the resources being extracted from their area?
WP: ZCDC is assisting by employing relocated villagers. It is also assisting through provision of farming inputs and tillage, as well as rehabilitation and drilling of boreholes at Arda Trasau Clinic and Chirasika Primary School. We have also embarked on road rehabilitation works, facilitation of clean tap water and horticultural projects. Villagers then sell their produce to ZCDC. The company has also offered capital assistance and technical advise on a sorghum project, payment of Zesa bills as well as rolling out Covid-19 awareness campaigns through de-congested meetings as per WHO regulations.
CM: Reports abound of syndicates involving some ZCDC employees smuggling diamonds out of the mining fields. What is the company doing to curb illegal activities at the mine?
WP: The culprit who was recently arrested in Mutare is not a ZCDC employee. The syndicate is now on bail pending trial. Since the 'Blackout Scandal of 2018', ZCDC has taken stringent measures to curtail the illegal activities at the mine. All employees are subjected to continuous vetting and lifestyle audits as well as increased surveillance using drones. The company has invested in high security technology for access control and thorough searches. We also recruit a vibrant informer network both internally and externally. We have also assembled a professional team of investigators and intelligence gatherers. In addition, we have also embarked on community and employee awareness programmes. Employees who connive to steal are arrested, prosecuted and discharged. These measures have seen the company significantly reducing the cases of diamond pilferages by mine employees.
CM: What is your vision for the company in the next five years?
WP: After stabilising from the effects of Covid-19, which has affected the entire diamond industry worldwide, we will focus on our growth plans through resuscitation of dormant mines and exploration of kimberlite deposits throughout Zimbabwe.