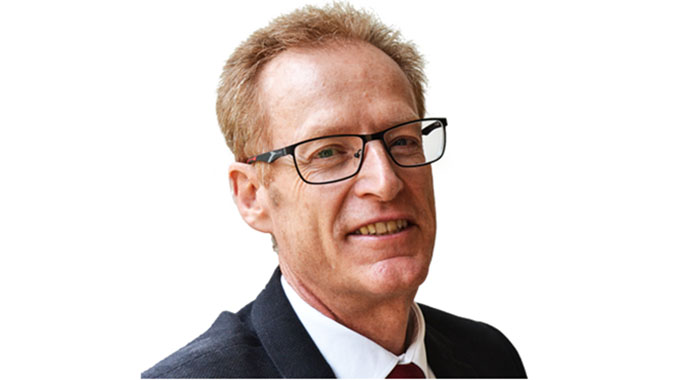 The ManicaPost
Cletus Mushanawani News Editor
ZIMBABWE Consolidating Diamond Company's acting chief executive officer, Mr Rob De Pretto has resigned from the diamond mining concern.
Mr De Pretto confirmed the development in a telephone interview on Tuesday and said leaving was a tough decision for him as he felt that he still had a lot to offer to the development of the diamond industry in Zimbabwe.
ZCDC spokesperson, Mr Sugar Chagonda referred this publication to the company's corporate secretary, Mrs Samukeliso Ndebele for comment.
Mrs Ndebele promised to talk to the board chairman and come back with a response, but she was no longer picking up her calls by the time of going to print.
Mr De Pretto joined ZCDC as the chief operating officer in October 2017, a position he held until May 2019 when he was appointed acting chief executive officer.
He told The Manica Post that he resigned in order to spend more time with his family.
"It was a difficult decision for me to make, but my wife has not been feeling well and I have to be there to her. I haven't been able to be with my family since the beginning of the Covid-19 national lockdown. Family comes first.
"I have been with ZCDC for the past three years, which have been eventful. We recorded significant growth since 2017, with 2018 being the best year in terms of production. However, the 2019 Cyclone Idai disaster greatly affected our operations.
"As we were finding our footing, the Covid-19 pandemic struck and this again disrupted all our projections. We were looking forward to increasing our presence on the international market. It is good that things are slowly taking shape following the opening up of some international markets," said Mr De Pretto.
He said he leaves ZCDC a very satisfied man after setting up projects that will empower the Chiadzwa community.
"Even when diamonds extraction stops in Chiadzwa, the sustainable projects will ensure that the area will not turn into a ghost settlement. We set up a sewing factory, sunk community boreholes and renovated clinics and a school. We availed inputs for the community to help improve their yields.
"Our major contribution to the community was the US$5 million that we availed to the Marange/Zimunya Community Share Ownership Trust. It helped the community embark on various projects," he said.
"I am also proud to have presided over the signing of the joint venture mining operations with the world's largest diamond producers, Alrosa of Russia. I am very confident that ZCDC will be one of the biggest diamond producers in the world.
"The company will surely bounce back and will be a major contributor to the US$12 billion mining industry by 2023.
"The future of the diamond mining sector remains bright because people will continue falling in love. One of the most precious gifts one can ever give a loved one is a diamond ring," he said.
Mr De Pretto said Covid-19 has also presented the diamond sector with new opportunities on the local markets.
"There is huge potential for value addition and beneficiation of minerals in this country.
"Diamonds, platinum, emeralds, gold and other precious minerals can be processed and polished locally to earn the much-needed foreign currency through exporting finished products," he said.
Mr De Pretto is a mineral processing engineer by profession.