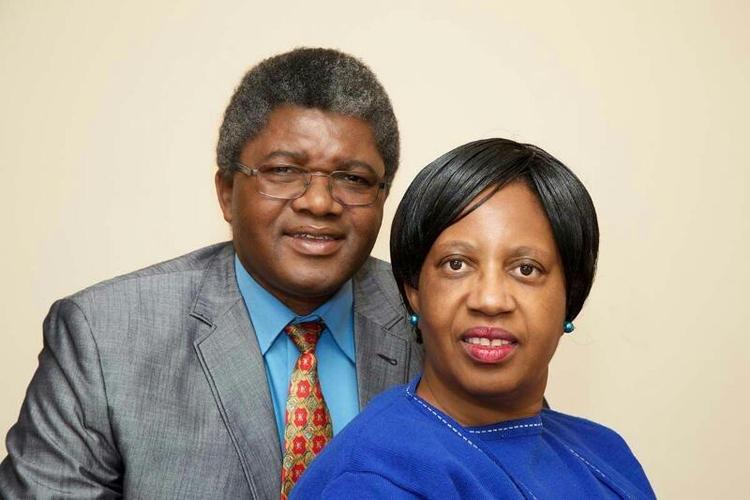 The ManicaPost
Post Correspondent
FROM the very beginning, ZAOGA Forward in Faith Ministries International's founder Apostle Ezekiel Guti has always been compelled by the love of God to help the community and raise the quality of people's lives.
The ministry has to date established various pre-schools, primary, secondary, health facilities and tertiary institutions across the country. Among the key social infrastructures are the state of the art Mbuya Dorcas Health Care Centre and the world class Zimbabwe Ezekiel Guti University (ZEGU).
In Manicaland, the church has built the Ezekiel Guti Academy situated about 13 kilometres along the Mutare-Masvingo Highway,  the Mutare FIF Children's home situated at Number 19 Alfred Crescent, in Florida and various church buildings in and around the city.
The school is a Christian environment learning institution which offers boarding facilities for Forms One to Six. The institution also offers Christian counseling by trained professional pastors and qualified Christian teachers, who coach and mentor academically-challenged children. The school also boasts of a behavioral and character rehabilitation centre.
Mutare FIF Children's home currently houses 17 children who are in the three to 17-years-old age range. The home was founded in 1980 in the home of Apostles Ezekiel and Eunor Guti.  The children are provided with shelter, food, educational support and psychosocial support at the home. They were referred to the home by the Department of Child Welfare.
The home engages in various income generating projects, among them market gardening and poultry. The projects help improve self-sustainability.
ZAOGA FIF International Ministry embraces a holistic approach in its endeavour to build a person who is spiritually born again while exhibiting God-fearing traits and morally upright and responsible for their behaviour and actions. The church also builds academically smart, skilled hard working people who are creative and innovative.
The Calling
The Ministry was born through a divine calling, when God's calling touched, then a young man, Ezekiel Handinawangu Guti, who lived in the remote area of Ngaone, in Chipinge.
Guti was compelled to seek the creator. Although he never had access to a preacher or a Bible, Ezekiel had an experience and an encounter with God in which after many days of crying "Creator, if you are there, save my soul," the Lord responded audibly saying "Fear Not, Sin Not."  ZAOGA (also known as Forward In Faith Ministries International across the globe), is one of the most powerful movements in post-Biblical Christianity, changing millions of lives through the vision given by God to founder and president Archbishop Professor Guti. It now has an international presence in over 140 nations worldwide. Rarely does an organisation with such a vast world-reach hold a testimony of simplicity and a genuine "humble beginnings" story. However, this is a story beginning with one man, and his one God, leading to millions of believers equally hungry for a deeper union with the same God and His Son Jesus Christ.
After encountering God for the first time in 1938, it was 22 years later that on May 12, 1960, Ezekiel responded to God's special call, a call which led to the birth of the ministry under a gum tree in Bindura. Apostle Guti has been preaching the uncompromising gospel of Jesus Christ for 68 years.
Today, ZAOGA FIF is in Africa, Europe, Asia, the Middle-East, Australia, New Zealand, USA, South Pacific Islands, The Caribbean Islands, Jamaica, Cayman Islands and The Dominican Republic with millions of members.
About the founder, president Archbishop Prof Guti
Archbishop Prof Guti is the founder of ZAOGA FIF Ministries International. He is a gifted evangelist, veteran pastor and renowned prophet with unmistakable marks of apostleship. Prof Guti is a humble servant of God who has distinguished himself as a leading personality in the Pentecostal world.
Having travelled the world preaching the gospel of Jesus Christ followed by miracles and signs, Prof Guti continues to minister wisdom and demonstration of the power of God worldwide. His academic credentials include BA, MA, DD, D. Min and a PhD in religion. Internationally, Prof Guti has accepted invitations to preach and teach worldwide.
He has spoken on various media platforms and learning institutions. Prof Guti has founded Bible schools in Zimbabwe, Ghana, Zambia and Mozambique where he has trained over 4 000 pastors from more than 55 nations.  He also founded the Forward in Faith Orphanage Centre, FIF Children's Ministry, FIF College and High School Ministry, Gracious Women's Fellowship International, along with the Husband's Agape International Fellowship.
He oversees over five thousand pastors and evangelists worldwide and is a great intercessor, a man of love and compassion, with a hunger to win souls to Jesus Christ. Having authored over a hundred books, Prof Guti continues to publish life-changing titles.
Join the ZAOGA FIFMI family worldwide in celebrating the 95th birthday of its founder and president, Archbishop Ezekiel Handinawangu Guti and the church's 58th anniversary.
Congratulations! Makorokoto! Amhlope!