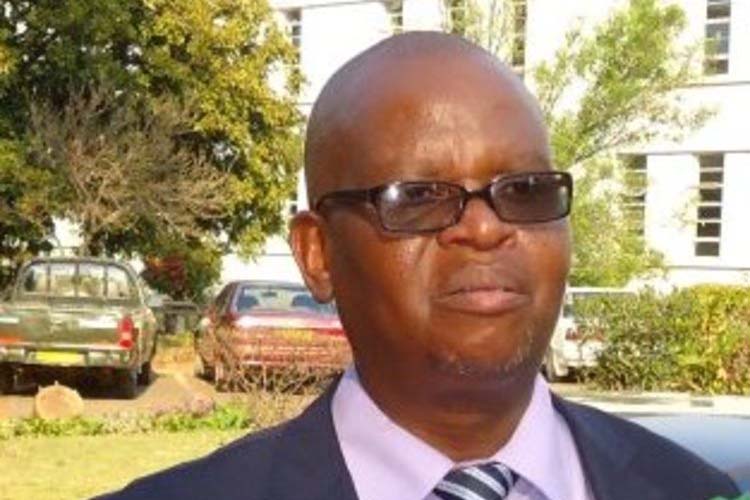 The ManicaPost
Post Reporter
POLITICIANS have different pull factors when they enlist the support of the electorate ahead of any given plebiscite that range from self aggrandisement, enhancing self esteem to the love of power but for Zanu-PF Mutasa Central constituency House of Assembly candidate Dr Jefter Sakupwanya, it is not anything more than the desire to serve his kith and kin in the largely marginalised area.
Dr Sakupwanya will battle it out with MDC Alliance candidate who is also the incumbent Member of the House of Assembly for Mutasa Central Mr Trevor Saruwaka together with five other independent candidates who defected from the opposition party.
After establishing himself as a renowned water resources expert, in a remarkable career that has seen him work for regional and international organisations, Dr Sakupwanya says he has reached a stage in life at which he feels he has to serve the people of Mutasa Central constituency.
"I grew up in this area and my passion is to see infrastructural development of this area.
''When I look at most of the things that we saw as we grew up, nothing much has changed and that is the reason I am taking it upon myself to spearhead development in almost all spheres of life ranging from agriculture, business, education, health among many others.
"I have reached a stage in my life that I feel I have to answer the call to serve the people of Mutasa Central constituency. This is about serving the people of Mutasa and nothing to do with personalities, self aggrandisement or the love of power," he said.
Having grown up at the heart of Mutasa district, enrolled at St Mathias Tsonzo Primary School from 1967 to 1972 before he attended secondary school at St Augustine's High School, popularly known back then as KwaTsambe, from 1974 to 1979, Dr Sakupwanya then attained his first degree at University of Zimbabwe where he undertook Bsc Geology and Mathematics.
It was not an easy road.
"We did not go all the way to university like a stroll in the park. It was difficult and there were serious challenges that we faced along the way. These are the things that I would not want our children to go through in this area.
"I want to make life a lot easier for the young people of Mutasa Central that it was for us and give them an opportunity to achieve all that they can in their lives through access to better education and health facilities.
"I have had international exposure and connections during the time I was working out of the country that I know will come in handy in expediting development in this area. I will not wait for central Government to shoulder the burden but employ my experience and exposure to help develop this area," said Dr Sakupwanya.
However, changing the face of Mutasa Central will not be easy given the lack of basic amenities, infrastructure and derelict state of roads in the constituency.
To date, Dr Sakupwanya, a role model, respected and adored figure in Mutasa Central who has been running a hugely successful annual schools football tournament for the past two decades, has chipped in the refurbishment of roads across the constituency using his personal resources.
The road that connects Watsomba, Mwoyoweshumba and Jombe villages as well as Vumbunu Road have been repaired while works are still ongoing at St Barbara.
Using his understanding of the need for sound provision of water, Dr Sakupwanya has assisted in the construction of weirs across the constituency, 13 of them already completed.
Women in all the wards across Mutasa Central Constituency have benefited from chicken rearing inputs that the aspiring legislator sourced as part of his women empowerment drive.
Sakupwanya Clinic, Guta Clinic and Chianamasa Clinic are some of the health centres that Dr Sakupwanya has assisted in construction as part of his efforts to improve access to better health facilities in the constituency.
True to his words to make education accessible to the greater part of the constituency, Dr Sakupwanya has constructed and in some areas refurbished Early Childhood Centres (ECD) within Mutasa Central that include Terera, Manyonho and Samaringa villages.
More than 100 selected students from different parts of the constituency have been given school fees bursaries.
"It is important to note that I have carried out most of these projects not as a campaign gimmick but these are projects that I have always wanted to implement as part of my dream to see development in this area.
"The campaign to become Member of the House of Assembly for Mutasa Central is just a process to make it easier for me to spearhead more developmental projects and bring about zvingobatika  (tangible development projects)," he said.