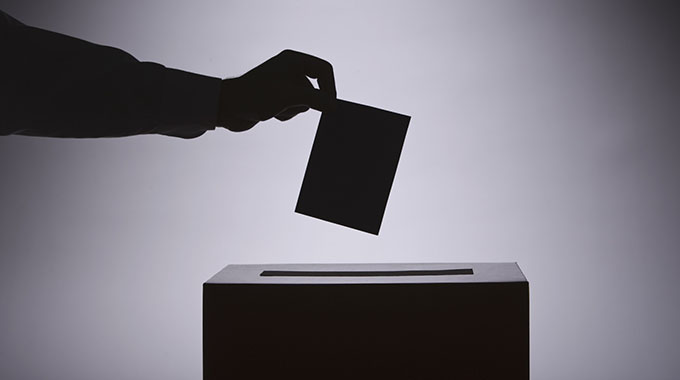 The ManicaPost
Nyore Madzianike Senior Reporter
MDC Alliance leader Nelson Chamisa was on Wednesday in no show at a campaign rally held in Mutasa where his party was mobilising support for its candidate ahead of tomorrow's Ward 10 council by-election.
Chamisa had to send in his deputy Morgan Komichi, who arrived late in the afternoon, to address supporters who turned-up for the rally held at Masere Business Centre. They wanted to drum up support for Rosemary Mukodza, who will be facing Zanu PF's candidate Cde Magret Tindirika and Tafadzwa Justin Chirima of National Constitution Assembly (NCA).
Komichi told his party's supporters that Chamisa had failed to attend the meeting as he had attended to some other 'issues' suggesting he was at High Court for the judgment.
"Our president was supposed to be here with us but he had attended to other important issues," said Komichi.
"I was in Harare and had to rush to come here after president Chamisa instructed me to come here. So, today I came here on his behalf," he said.
Commenting on the high court judgment which nullified Chamisa's presidency Komichi, said the court's decision would not stop his party's political process.
"There is what we call a legal process and political process. The political process remains intact and it will be looked at it to see whether the political process was correct. That is why there are legal appeals but it will not stop the political process because you cannot give people of a political party a leader and the people of Zimbabwe has chosen Chamisa," he said.
Komichi pointed a finger at the court saying its decision was aimed at embarrassing his party and frustrating their efforts ahead of the congress. On the same day, hundreds of Zanu PF supporters were gathered at Samaringa High School grounds, a few kilometres from Musere Business Centre, where there was also a rally to drum up support for Cde Tindirika.
Cde Tindirika told the her party supporters that the ruling party was the answer to the developmental challenges that the area has been facing. She said her party would be rolling out a number of developmental projects across the Ward.
"So far we have two boreholes that were drilled and we are currently working towards road resurfacing. I have a number of projects that are lined up which will change the lives of people in the area," she said.
The ward fell vacant after MDC-A incumbent, Frank Chitembwe, was arrested and jailed for participating in public violence organised by his party in January this year. Chitembwe was jailed for two years before he appealed against his sentence and conviction at the High Court.
The matter is still pending.
Upon his imprisonment, ZEC pronounced the Ward 10 vacant and called for a by-election, a decision Chitembwe also challenged at the High Court. He, however, lost the case after Mutare High Court judge justice Isaac Muzenda dismissed his application.